Most popular luxury destinations in the South Pacific
One life seems insufficient to visit all the beautiful and stunning places on this Earth but one can at least try, right? There's the Mediterranean, the Caribbean, the Atlantic and Indian oceans with their beautiful islands and resorts, Southeast Asia, the
South Pacific
and many, many more. Each of these
destinations
features a number of places worthy of a whole vacation themselves.
Take, for example, the
South Pacific
with its large variety of islands and atolls that offer unique atmospheres, settings and cultures. Consider, therefore, the following exotic
destinations
in the South Pacific next time you're looking at the globe and wondering where to go with your luxury yacht.
French Polynesia
First stop - French Polynesia. French Polynesia, an overseas territory of France, is composed of a number of island groups and atolls, with a total of 118 islands spread across the place. Three of the most popular and certainly most exotic islands in French Polynesia are Tahiti, Bora Bora and Moorea. of these three, Tahiti is the largest, located in the archipelago of the Society Islands, along with Moorea. Tahiti especially, but also Moorea, are often seen as one of the best destinations for seclusion and rest. Tahiti is a green and exotic island which rests on volcanic mountains with a number of rugged peaks. All three islands are probably familiar to you from pictures that feature water-bungalows and crystal clear and turquoise-blue lagoons. There you can find resorts such as St. Regis in Bora Bora, the Hilton Moorea Lagoon Resort and Spa or the Meridien Tahiti.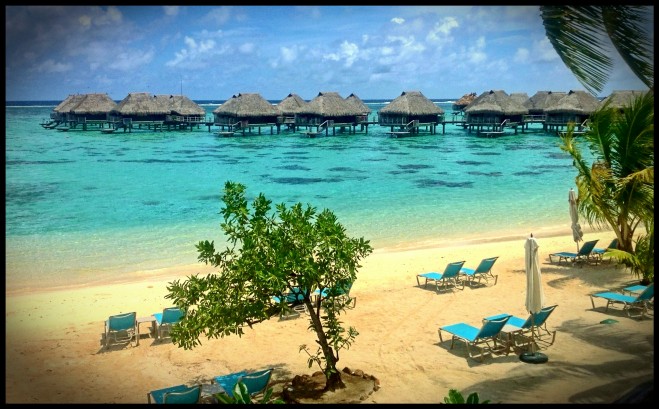 Hilton Moorea © Tim Moffatt / Foter.com / CC BY
References
Tonga
Tonga, also known as the Friendly Islands (because of the friendly reception given to captain James Cook when he first arrived there in 1773), is an archipelago which consists of 176 islands, around 50 of which are inhabited. This leaves a lot of uninhabited islands to be explored and many of these feature luxury resorts such as, say, the Fafa island resort, the Mouna private island resort or the Mala island resort. These will not only provide you with a good rest but have also been created with the idea to impact the environment as little as possible. They have also received awards, such as the 2007 award for Mouna for being one of the "Top 30 Island Beaches in the World", as well as "Best Tongan Resort". A nice thing to do on any of the Tongan islands, apart from relaxation, is to watch - or swim alongside - humpback whales.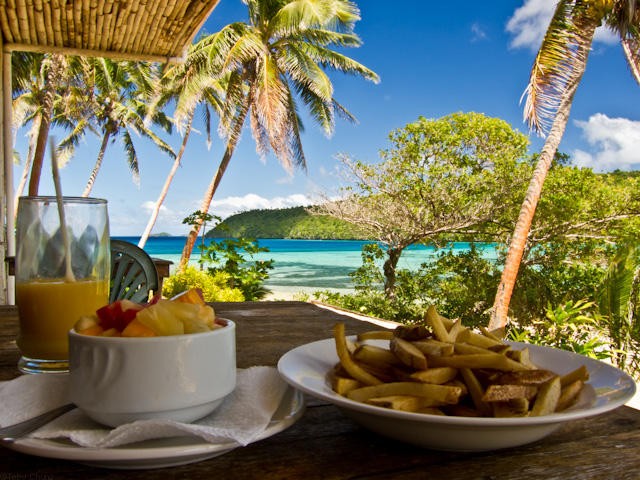 Tonga © tobze / Foter.com / CC BY-NC-ND
Vanuatu
Vanuatu is another South Pacific archipelago of volcanic origin. Though there are numerous places worthy of a visit, one of them particularly stands out - the Ratua Private Island Resort. In 2005, the island, a hidden and unspoiled treasure, became the property of a French nature lover or rather - it was entrusted to him by local elders for safeguarding. The owner thus adopted an approach which seeks to entirely keep the island, the dwellings and all signs of local culture and life as genuine as possible, and minimize all forms of human impact. At the same time he seeks to share the island and its atmosphere with others, so as to also support local communities. This has led to the creation of the Ratua Private Island Resort which is, without a doubt, one of the most exotic and unique destinations in the South Pacific!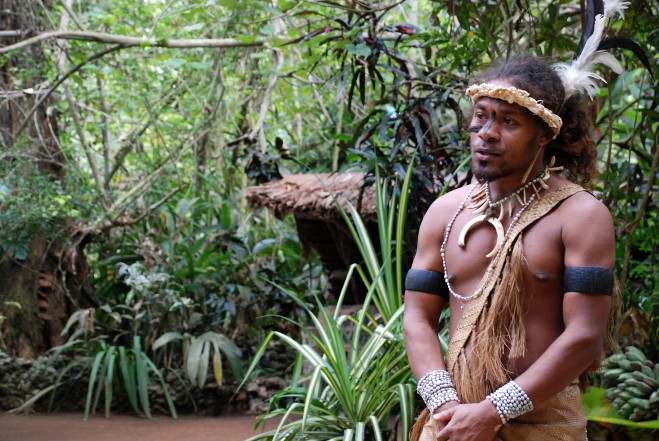 Ekasup Village © geoftheref / Foter.com / CC BY-NC-ND
References
Fiji
Fiji, one of the most developed countries in the South Pacific, is another logical destination on your yacht charter trip. Fiji consists of 322 islands, (only about a 100 of which are inhabited) and has an abundance of tropical forests and mountains but also coral reefs which are ideal for scuba diving. Furthermore, there is a large variety of local traditions as well as Asian and European ones, offering delicious cuisine, dances, music, crafts (such as the famous pottery from Na lotu or the Tapa cloth) and arts.

Indigenous Fijian culture is very vibrant and active and features some very complex social traditions and ceremonies, such as the communal hierarchy, consisting of different social units and each displaying their own particular form of etiquette.

If that were not enough – though with more than a couple of hundred islands, the above archipelagos can be explored for a long, long time – you can always moor your yacht at other places such as the Cook Islands (Rarotonga, for example), the Solomon Islands, Samoa, New Caledonia and many more. Simply accept the invitation which these secret and hidden recesses of nature at its finest are always extending towards anyone who happens to gaze upon them.
About the author
Blogger
Over the years I've lived in various places - from Germany to Finland, to Bulgaria and Denmark, and have also traveled extensively. This has developed in me a keen love for moving, visiting and exploring new places. I enjoy hiking, sailing and traveling by sea, swimming, martial arts and all sorts of physical activities. I am deeply concerned about environmental issues and sustainable living, specifically those related to the preservation of the oceans and their inhabitants.