Marine conservation efforts and 5 celebrities who endorse them
Marine conservation is a crucial matter of our time. Oceans have been displaying signs of decline, pollution abounds and populations of flora and fauna have been seriously endangered. Recognizing these issues, many groups and individuals across the globe have stood up to take action and put an end to the causes of these problems.
© island in the Indian Ocean
And just because they have a
luxury yacht
, it doesn't mean that celebrities don't stand up for causes like these as well. Quite the contrary - the ones that do, use their popularity, image and wealth to give a significant push to worthy initiatives that seek to create change. Here are a few of the greatest celebrity supporters of marine conservation of our time.
Richard Branson and Ocean Elders
It's not possible to write an article about marine conservation without mentioning Sir Richard Branson. Apart from committing $3 billion over the the next 10 years to reduce global warming, Richard Branson is participating in a large number of other organizations and causes that address various social and environmental problems.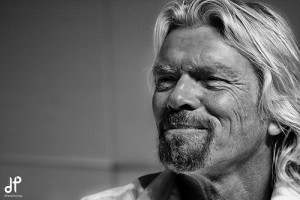 Richard Branson © dtiet / Flickr / CC BY-NC-ND
On the marine conservation side of things, he has often spoken out against (in)human practices such as modern day shark finning. Through '
Ocean Elders
', an independent group of global leaders, he is addressing such issues, alongside people like James Cameron and Jean-Michel Cousteau. Their aim is to collectively influence, promote conservation and spread awareness about the growing danger for the world's oceans and seas.
Brigitte Bardot and Sea Shepherd Conservation Society
Famous former French actress Brigitte Bardot is another outstanding example of a celebrity who wholeheartedly embraces conservation and animal rights issues. To the extent that a number of governments have suffered from her harsh but accurate criticism.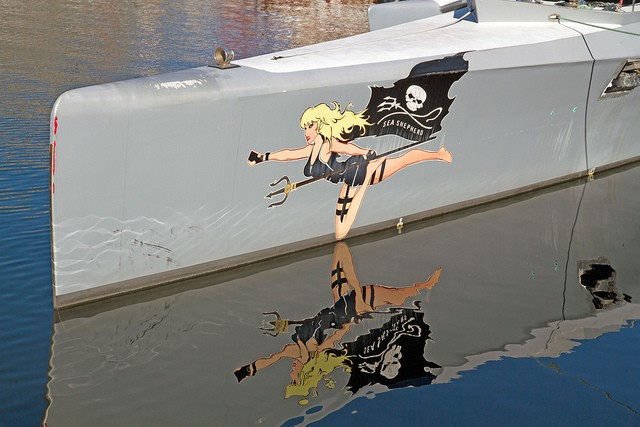 Sea Shepherd Conservation Society © TassieEye / Flickr / CC BY-NC-ND
Alongside
Sea Shepherd Conservation Society
, she has spoken out and condemned seal hunting in Canada. And in a letter to the Queen of Denmark in 2010 she appealed for the slaughter of whales on the Faroe Islands to be terminated once and for all. Such is her support for the rights of both marine and land animals, that Sea Shepherd renamed one of their ships as MV Brigitte Bardot to show their appreciation and respect.
Eddie Vedder and Surfrider Foundation
Pearl Jam frontman and vocalist Eddie Vedder has been a long supporter of the
Surfrider Foundation
and the whole band has also worked with
Oceana
. The foundation is dedicated to the protection, conservation and restoration of the world's oceans. It has made a lot of headlines throughout the past years with its many well-targeted campaigns which seek to spread awareness about the pollution and depletion of the oceans.
But at the same time, Surfrider is not all business, it's a lot of fun and is very supportive of watersports and educating people to engage with the ocean in a responsible manner. Other famous supporters alongside Eddie Vedder are Tom Hanks, Jason Mraz and the Red Hot Chili Peppers.
Leonardo DiCaprio and Reef Check Foundation
Hollywood film star Leonardo DiCaprio is another stark supporter of marine conservation causes, with a honorary chair at the Board of Directors of the
Reef Check Foundation
. The foundation which is present in over 90 countries, is actively engaged in preserving two types of reefs: the tropical coral reef and the California rocky reef.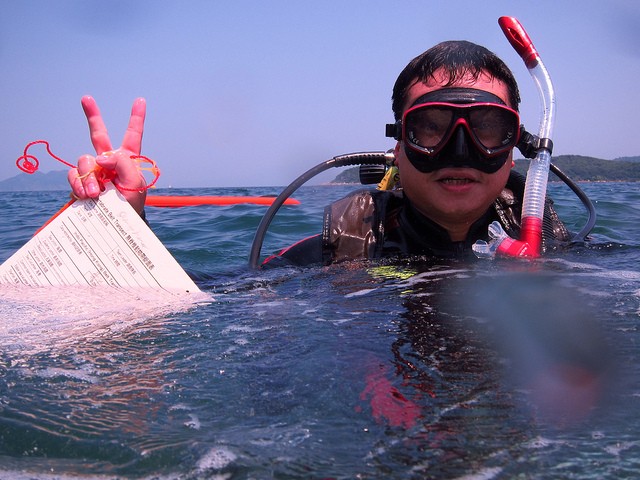 Leonardo DiCaprio © choyeva / Flickr / CC BY-NC
They do so by educating the public about the importance and value of reefs for the marine ecosystem and its inhabitants. They also spread awareness and seek to create groups of people that monitor the health of reefs. The foundation's expert training teaches volunteers, local fishermen and divers to report on the health of their local reef systems and take appropriate steps towards their protection. As a chairman, Leonardo DiCaprio has demonstrated his support and volunteered his time and resources on numerous occasions.
Jack Johnson and Australian Marine Conservation Society
Another supporter of the Surfrider Foundation, Jack Johnson has also collaborated with the
Australian Marine Conservation Society
. For over 45 years the AMCS has been protecting Australia's waters. By educating people and urging them to act, creating marine national parks and supporting sustainable fishing practices, the AMCS has created significant change in the Australian public space.
As an avid and professional surfer, Jack Johnson has naturally found a liking to the AMCS. Australia is, after all, a top surf destination and is known for its many beautiful beaches and rare marine species.
Certainly, these are not the only celebrities that are concerned with marine preservation, nor are they the only ocean heroes of our time. For example, people such as Paul Watson, Carl Safina or the Cousteau Family may not be in the spotlights but have done incredible things in the name of marine conservation – as should everyone.
About the author
Blogger
Over the years I've lived in various places - from Germany to Finland, to Bulgaria and Denmark, and have also traveled extensively. This has developed in me a keen love for moving, visiting and exploring new places. I enjoy hiking, sailing and traveling by sea, swimming, martial arts and all sorts of physical activities. I am deeply concerned about environmental issues and sustainable living, specifically those related to the preservation of the oceans and their inhabitants.