Introducing the newest class of 2013 superyachts
Following up on futuristic designs, there is another group of
luxury yachts
that deserves attention. The class of 2013 are the
yachts
which have or will be 'graduating' during 2013.
Some of these you may see at the
Cannes Boat Show
in less than a month's time or at the Monaco Boat Show coming up right after. In any case, they are all representative of contemporary yacht building solutions and are, as such, worthy of a look. They demonstrate trends and innovations in superyachts design, such as the inclusion and testing of new materials, trying out different shapes and form and even considering latest achievements in different fields of physics. A lot of them are also still up for sale. Therefore, without further ado – here are some of the graduates of the yacht class of 2013.
Azzam by Lurssen Yachts
2013 has seen the launch of the largest superyacht to this date, longer than the previous holder of the titles which was Roman Abramovich's Eclipse. Meet Azzam, the 180 meter superyacht launched on April 5th by
Lürssen
, with interior design by Christophe Leoni and exterior design by Nauta Yachts. It took one year to design the yacht and three more years to build it. It is not surprising then that Azzam has a price tag of $622 million, though the owner is not yet known. Interesting features of the yacht are her 6 decks (mostly covered), the main saloon which is 29m long, and the total of 4 engines (2 gas turbines and 2 diesel engines) powering 4 pump jets. Finally, it should suffice to note that Azzam is longer than a British Type 45 destroyer - a gem of yacht building which will change many things for yachts to come.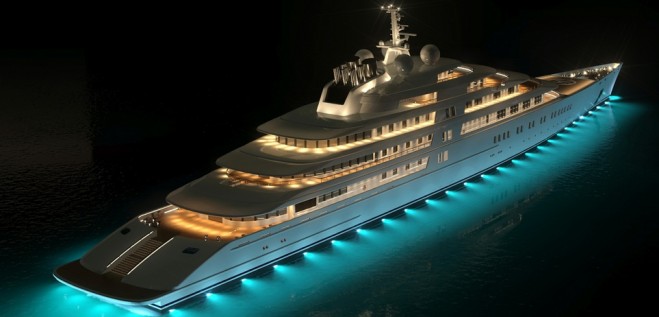 Privilege One by Privilege Yard
Due to launch in 2013 is also Privilege One (126 m). It has ambitiously been called 'the wonder of the sea' but only its launch will tell us whether that is true. She has been planned as a floating mansion, a palace at sea if you wish, carrying on board its own means for air, underwater and land transport. Furthermore, she has also been designed in such a way as to diminish the sense of being on a boat as much as possible - further underscoring the title of 'mansion'. With many luxurious facilities and the high promises of her creators, she is one of the anticipated graduates of this year.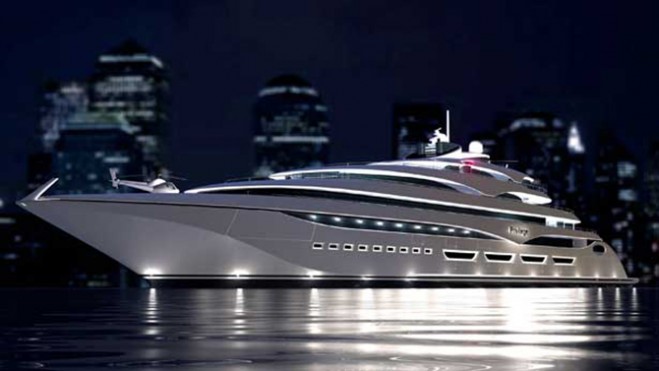 St. Princess Olga by Oceanco
Named after Saint Olga, a regent ruler of Kiev in the 10th century, this superyacht is among the top 100 largest yachts in the world (85m), with a supposed price tag of $4 million. Her interior design was made by the late Albert Pinto and the exterior is by Igor Lobanov. The boat can accommodate up to 14 people in 7 luxurious cabins and also has an additional master suite and 2 VIP suites. It can reach a maximum speed of up to 20 knots. The smooth and beautiful design certainly earn her the title of princess.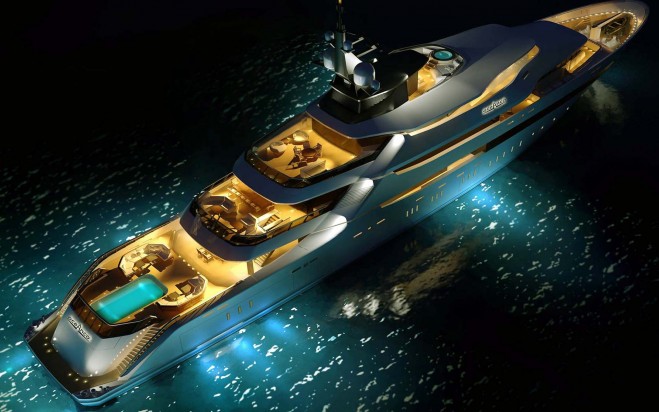 Madame Gu by Feadship
One of the many beauties by yacht builder
Feadship
of the Royal Dutch Shipyards is Madame Gu which was launched earlier this year and is the largest superyacht (99m) ever built in the Netherlands. The breathtaking megayacht with exquisite exterior as well as interior design, can accommodate up to 12 guests in her high-end cabins. Another notable feature is the two yacht tenders on board as well as a helicopter hangar. With a very complicated build and numerous fine details, she certainly is worth the title of being a Feadship.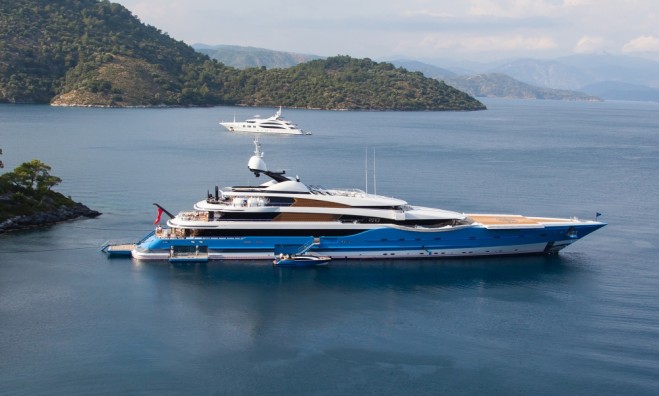 Secret by Abeking & Rasmussen
The largest superyacht by yacht builder Abeking & Rasmussen to date is Secret, which was launched just a few months ago. It is their most ambitious project, with a concept by famous Australian designer Sam Sorgiovanni and interior by Jim Harris (who also designed the current owner's previous yacht). These two have together created quite a masterpiece which features slender and athletic curves and, for example, four interior decks as well as an open sun deck with a jacuzzi.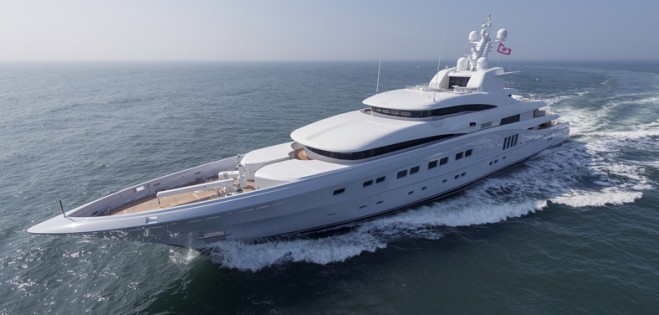 These are certainly not the only superyachts from the class of 2013 that are worth being examined and presented. Many others are awaiting the time when they will leave the shipyard and head off on their maiden voyage before becoming fully-fledged inhabitants of the oceans of the world. If you have a chance to visit the Cannes International Boat Show, you are sure to see many more that were not featured in the above list.
About the author
Blogger
Over the years I've lived in various places - from Germany to Finland, to Bulgaria and Denmark, and have also traveled extensively. This has developed in me a keen love for moving, visiting and exploring new places. I enjoy hiking, sailing and traveling by sea, swimming, martial arts and all sorts of physical activities. I am deeply concerned about environmental issues and sustainable living, specifically those related to the preservation of the oceans and their inhabitants.