Five locations to take your luxury yacht in June
The weather in the UK in late June CAN be delightful. If so, then there are many enchanting riverside places to visit. But, if by any (remote!) chance the heavens open too often, then you can head south to the Mediterranean. Here are some great places to go in Europe but we start with the UK because England's "green and pleasant land" can be just SO inviting.
The Solent, England
The Beaulieu River on the Solent - which separates the Isle of Wight from mainland England, close to the sailing centres of Cowes, Lymington, and Southampton - is one of the most picturesque rivers on the south coast and a great place to take your luxury yacht.
Deep in the heart of the New Forest is Buckler's Hard Yacht Harbour. With full Marina services, the harbour offers a unique location for short stay visitors, overnight berths and permanent moorings.
Fancy a good pint in an English pub? Situated right on the water in Bursledon, overlooking the Hamble Estuary with its flotillas of yachts, and accessible by boat from Swanwick Marina opposite, is The Jolly Sailor pub. It's a must for fans of 1980s British TV, in particular Howard's Way, which entertained Sunday night audiences for six years with its tales of business dealings, bed-hopping and chicanery on the River Solent. (Bursledon was named Tarrant in the TV series.)
If tennis is to your fancy, then the end of June and beginning of July coincides with Wimbledon fortnight. However, if you're unlucky with the weather, and feel the need to head to warmer places, then you can head south!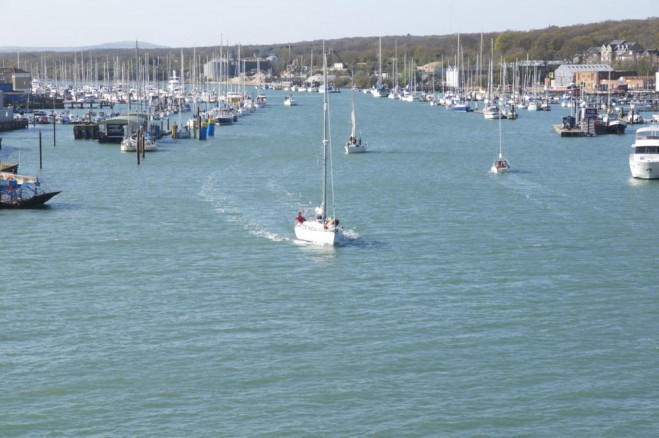 Crossing the Solent © tame_alien / Foter.com / CC BY-NC-SA
Capri, Italy
You must reserve your berth in the marina on the small mountainous isle of Capri, in front of the Amalfi Coast, months in advance. That is surely testimony to its popularity among the world's most sophisticated yachting fraternity.
On land, the area consists of numerous boutiques, which helps attract super yacht owners. Italian luxury brands like Prada, Gucci, Versace or Ferragamo can all be found here. And a long list of A-list celebrities, such as Harrison Ford, Tom Cruise, Julia Roberts and Keanu Reeves, can be seen strolling around – with sunglasses to avoid prying gazes – each year.
The golden oldies among us, however, will forever associate Capri with one of Britain's greatest stars, Gracie Fields.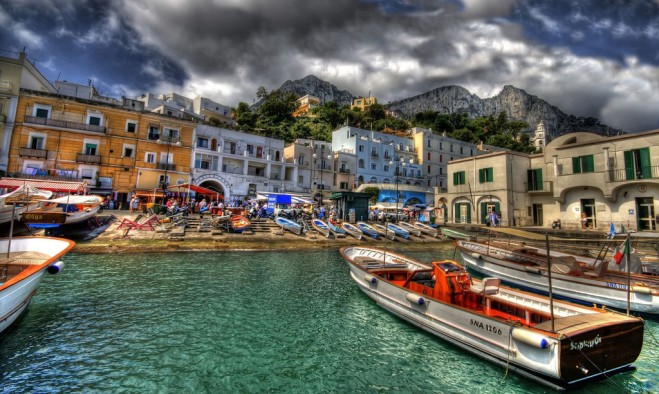 Capri Harbor © vgm8383 / Foter.com / CC BY-NC
Cote d'Azur, South of France
Still THE place to be seen. Simply put, where would you most likely see Leonardo DiCaprio on a boat with a bevy of beauties? Where do you get the best food, served with the utmost style? Where is an avocado still served in such a way that it makes you feel like royalty?
Eze, Monte Carlo, Monaco, Cannes and St Tropez are still some of the most elegant resorts in Europe. AND Nice is still emphatically still a very NICE place, and the city's Cours Saleya still a lovely place for flowers and restaurants. Monaco is a must-see and you will certainly find yourself in good company if you plan to moor your luxury yacht in this tiny principality which has one of the highest proportion of millionaires (per capita) of anywhere in the world.
And if you want to charter a yacht, then Bluewater, with offices in Antibes, should be your first port of call.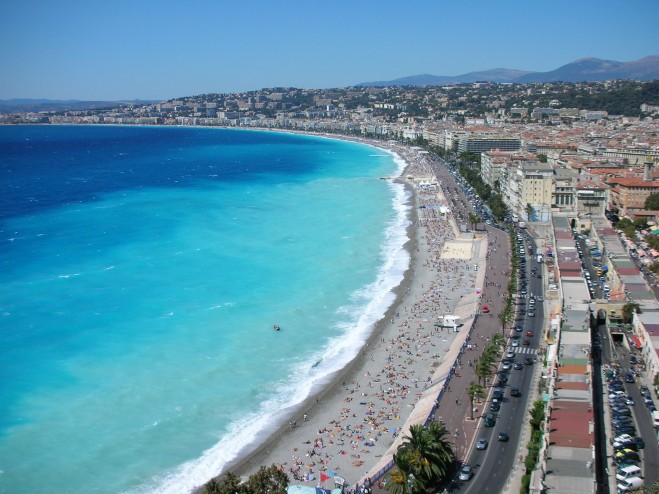 Nice seafront © Ioan Sameli / Foter.com / CC BY-SA
Ibiza, Spain
This delectable hedonistic little island – one of the three main Balearic Islands located off the east coast of Spain – is still seen as the Mediterranean's party capital. Whether it's your kind of partying depends on your age, disposition and predilection.
Beaches like Playa d'en Bossa, dotted with bars and cafés that allow for all-night parties, attract the crowds throughout the summer. In June, however, there is still room to breathe. Docking your luxury yacht in any one of the many marinas is the perfect way to enjoy the fun while still having a place to host a private and more personal after-party.
Incidentally, Marina Ibiza has just been honoured with the highest award of the European Blue Flag Association for the quality of its facilities and services as well as its commitment to the environment. You can also charter a yacht from Bluewater, which, in addition to its offices in Antibes, also has a base in Palma de Mallorca, Ibiza's northern neighbour.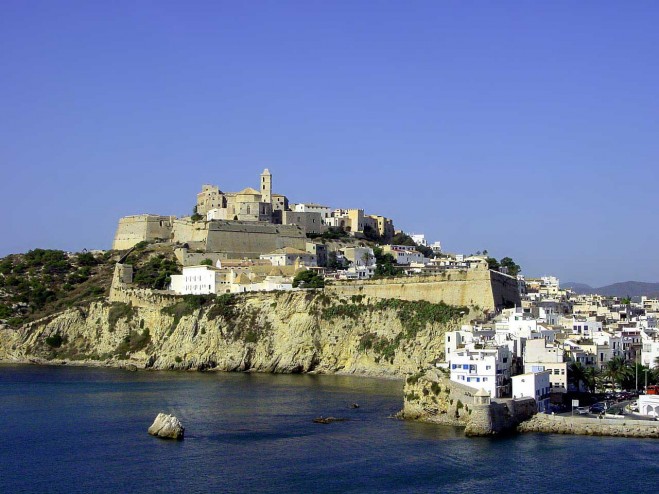 ForbysIbizaTown © Foter.com / CC BY-SA
The Algarve, Portugal
Now quite well served with marinas – including Portimão, Lagos and Vilamoura – the Algarve may not quite have the cache it once had. It still deserves a nod, however, for its unique and inimitable evening scent – a mixture of oleander and grilled sardines – and starry and mercifully cool nights. The Atlantic is also clearer and cleaner than the Med, if nippier, especially in June.
Albufeira marina is an oddity. The daring – or garish depending on your viewpoint – colours of surrounding condominiums have led it to be described as a Liquorice Allsort, a Neapolitan ice cream, or like an extended Lego land. Joking aside, it's still very pleasant to walk around and usually not too crowded.
Avoid downtown Albufeira – it's a bit tacky. Stick to the more secluded, upmarket spots and you can still have a good time. Great places to eat along the coast include Pedras Amarelas, a charming fish restaurant right on the beach itself at Praia da Gale.
Portimão marina, slightly further west, has assumed the mantle of Portugal's preferred superyacht destination. Located in the safest harbour of the country, at the Arade River estuary with over 25-hectares, the marina is framed by the historical forts of Santa Catarina and São João, and affords excellent back-up facilities.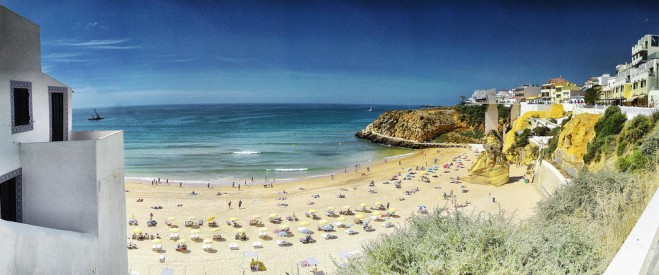 Playa Albufeira © seiho / Foter.com / CC BY-SA
Europe is a great playground in the early summer, especially for those lucky enough to own a luxury yacht or, alternatively, charter a yacht. Enjoy your break!
About the author
Blogger
I have lived in various countries, including UK, Portugal and Bulgaria. I have always been entranced by the sea. In fact, my mother once reported that I first "looked up" at the sight of the ocean. Since I was a child I've been happy gazing out at its boundless expanse.