Escape from winter to one of these Southeast Asian destinations
If you're not convinced that Autumn at Sea in Beautiful Scandinavia is a good idea, there's always another
yacht charter
you can take. Like the one that will take you to Southeast Asia where you can relax and enjoy a professional Thai massage in the company of the sun while blizzards rage in the Northern hemisphere. Here are five enchanting places to visit in Southeast Asia this fall or winter.
Cambodia
Southeast Asia hides many pearls worth discovering and Cambodia is one of them. With its ancient history and hundreds and thousands of untold stories, it is an ideal destination if you feel an attraction to the mystery of times gone by. Places like Angkor Wat, the largest religious monument in the world, or Ta Prohm temple, known to all of us from photographs of the trees that have spun its roots around it over the centuries, carry a certain impenetrable enigma. And if you're wondering where to drop off anchor with your yacht charter, why not head for
Song Saa private island resort
? As a luxury private resort dedicated to environmental sustainability, Song Saa is the ideal place to relax before or after you've been inland.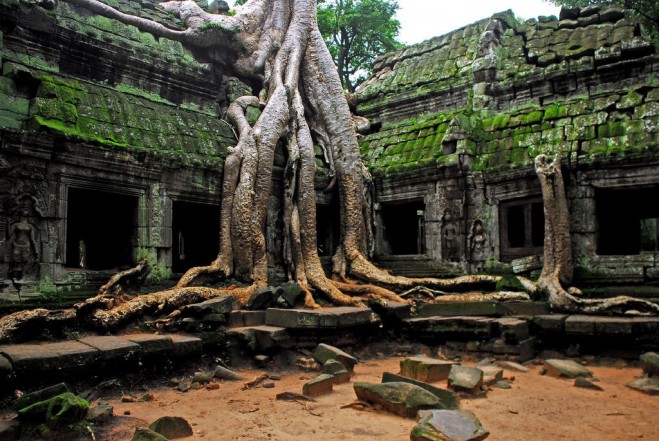 lecercle / Foter.com / CC BY-NC-SA © Angkor Wat Temple
Indonesia
An archipelago of 17,500 islands, Indonesia is a top yacht charter destination at any time of year. And from a cultural and adventure point of view, Indonesia has much to offer. Take, for example, the famous Buddhist Borobudur monument on the island of Java. Built in the 9th century, Borobudur is an impressive architectural achievement which you must visit if you're in Java. Private tours are organized so that you can fully take in its atmosphere of calm, solitude and peace. And while you're at it, you can stay at
Amanjiwo resort
which overlooks Borobudur and has been repeatedly voted among the world's best hotels and resorts.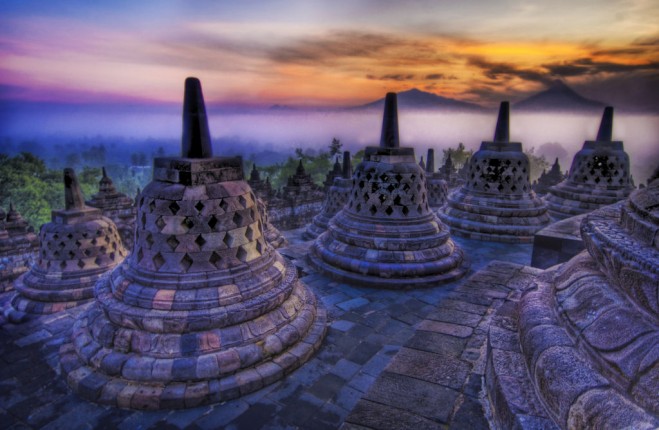 © Stuck in Customs / Foter.com / CC BY-NC-SA
Burma
Burma, or Myanmar, is another logical place to go if you're in Southeast Asia. While there, consider visiting the Bagan Archaeological Preservation Zone, where you will see the ancient temples of The Kingdom of Bagan with structures dating from the 11th to the 14th century. You can even book a hot air balloon tour and fly over Bagan, so as to take in the whole view, which is truly spectacular. In Bagan, you can stay at the luxury
Aureum Palace
, a 2013 TripAdvisor Certificate of excellence winner. With its 27 acres of lush tropical landscaped gardens, the resort is a destination in itself.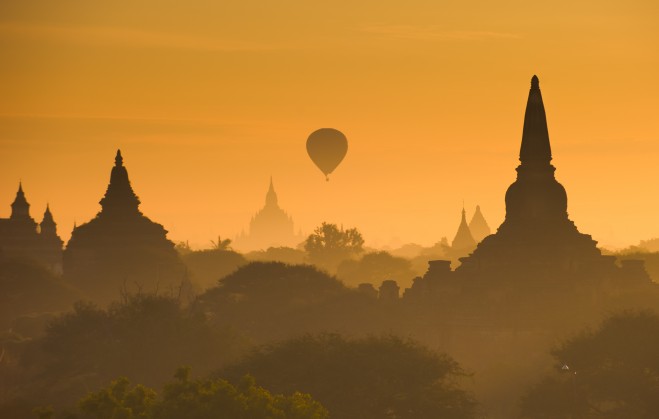 Laos
Though without any access by sea, this should not stop you from visiting Laos. Located in central Laos is the city of Luang Prabang, a UNESCO World Heritage Site. Notable places in Luang Prabang are Wat Chom Si, a famous Buddhist temple on the top of Mount Phou si (or rather 'mount' as it's only 100m high) and the Wat Xieng Thong temple, another important structure of great historical and cultural significance. While exploring Luang Prabang, you can stay at
La Residence Phou Vao
and pamper yourself at the hotel's luxury Mekong Spa. The spa offers ancient healing and rejuvenating massages that have been preserved and handed down from teacher to disciple over centuries. Massages are tailored according to your own needs and preferences.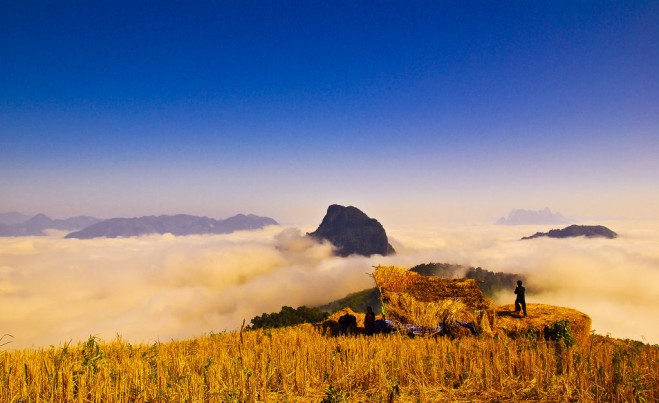 © HKmPUA / Foter.com / CC BY-NC-SA
Thailand
Finally, a visit to Southeast Asia must also include a visit to Thailand. The ancient kingdom of Thailand hides many secrets (as all of the above, actually) and a short paragraph only scratches the surface of what lies hidden there. Nevertheless, while in Thailand, make sure you visit the Wat Pho temple in Bangkok, known also as the Temple of the Reclining Buddha. Home to the amazing 15m high, and 43m long, gold-plated statue of the Buddha, this temple is also known as the birthplace of Thai massage. Situated 80km from Bangkok is the UNESCO World Heritage Site – the Ayutthaya Historical Park – known for its many park sites, temples and the notable head of Buddha in Wat Mahathat. Though somewhat far from Bangkok, but on the other hand – accessible by sea – is the luxurious
Four Seasons Resort Koh Samui
in the Gulf of Siam. Winner of the Travelers' Choice award for 2013, Koh Samui is an ideal place to rest after you're done with travelling and might just want to sit back and relax.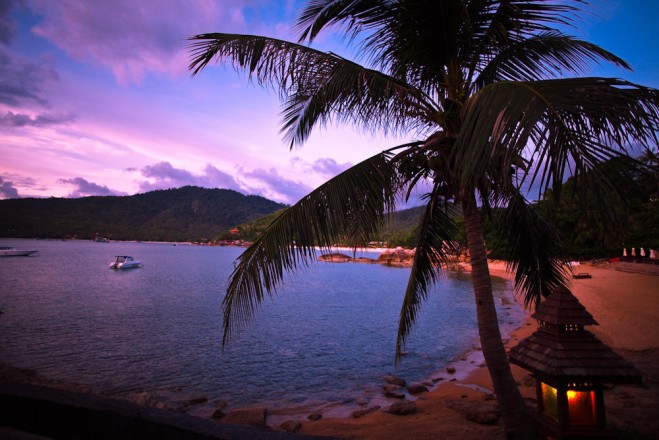 © Jacksoncam / Foter.com / CC BY
Southeast Asia is the perfect destination if you'd like to flee the cold embrace of winter. With so many sites to be visited, it can keep you occupied for many months.
Related links
About the author
Blogger
Over the years I've lived in various places - from Germany to Finland, to Bulgaria and Denmark, and have also traveled extensively. This has developed in me a keen love for moving, visiting and exploring new places. I enjoy hiking, sailing and traveling by sea, swimming, martial arts and all sorts of physical activities. I am deeply concerned about environmental issues and sustainable living, specifically those related to the preservation of the oceans and their inhabitants.