Looking for a fabulous day trip? Whether you are limited on time or just want a fun day out with friends, make the most of some rare time off and let bluewater organise your perfect day charter.


Below we give you a taste of some beautiful day trip destinations in the sparkling waters of the Mediterranean; Be inspired by these options and contact one of our expert charter brokers to discuss them in more detail.

In need of a full week long charter break, with your every need taken care of around the clock? We have access to an enormous selection of luxury yachts available to charter around the globe, whether you want something sporty, something family orientated, a flashy head-turner or a gentleman's yacht. We can send you several options and below we look at a couple of beautiful locations for your charter holiday.
St Tropez in a day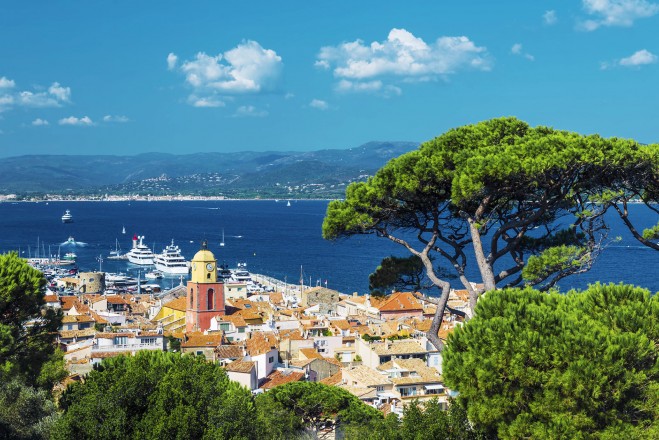 If you only have a day or two to spend on the water, you can book a one-day charter with us from Cannes to St Tropez. For those seeking the utmost in luxury, head to the town where the rich, famous and beautiful people tend to spend their summer days. 
Departing from the sparkling bay of Cannes, with all the super yachts glistening on the water, St Tropez is just a couple of hours away. Below is a sample one day itinerary.


Enjoy a delicious breakfast onboard
M.Y REHAB
, the perfect yacht for a day away from the usual stress and strain of every day life, with spacious lounging areas, an attentive crew, and good speed to get you from Cannes to St Tropez in record time. Along the way, your friendly Captain will point out the many beautiful towns scattered along the coastline.
See if you can spot the Chateau de la Napoule, a fortified castle which was constructed in the 14th century on the water's edge; it was lovingly restored by an American couple in 1918, both of whom are buried side by side in the tower crypt with their secret room at the top. The crypt is partially open so that their souls could reunite and dance in the windows. Today it's a popular tourist spot set in beautiful grounds and also a stunning wedding venue. You can also admire the red rocks of Théoule sur Mer as you fly by on your way to St Tropez, before finally arriving late morning, ready for a post-breakfast swim in the warm crystal waters of the Mediterranean. 


Following your swim, head over to the mainland and make your way into town for a meander round the cobbled lanes. St Tropez has been a favourite of the elite since the '50s when Brigitte Bardot arrived in the tiny sleepy fishing village, transforming it into the exclusive resort it is today. Visitors are always surprised at the size of this little village but it does offer several high-end establishments and a variety of dining options. For those looking for some serious party action, head to Nikki Beach where bluewater will reserve your over-sized plush sunbeds around the pool. Nikki Beach is amongst the coolest and most desirable beach bars in the South of France, with its famous DJs to entertain its gorgeous clientele, chilled bottles of champagne flowing freely and poolside dancing. Grab your bejewelled Dolce & Gabbana bikini plus sparkly heels and join in the fun!
Indulge in the many other delights St Tropez has to offer. Shop in the local boutiques, particularly K Jacques for a pair of famous Tropezienne sandals, enjoy a French pastis in Place des Lices, purchase a state-of the-art pastry and watch the well-heeled world go by in one of the Port cafes, or visit the many other beach bars lining the coast. If you prefer to view St Tropez from afar avoiding the crowds, you can enjoy the afternoon on your private yacht, making full use of the water toys and sun pads onboard.
Sadly, it will then be time to head back after an amazing day, so sit back and watch the word fly by as you head back to Cannes and depart your luxury yacht… Until the next time you find yourself with a free day!
The Balearics day charter option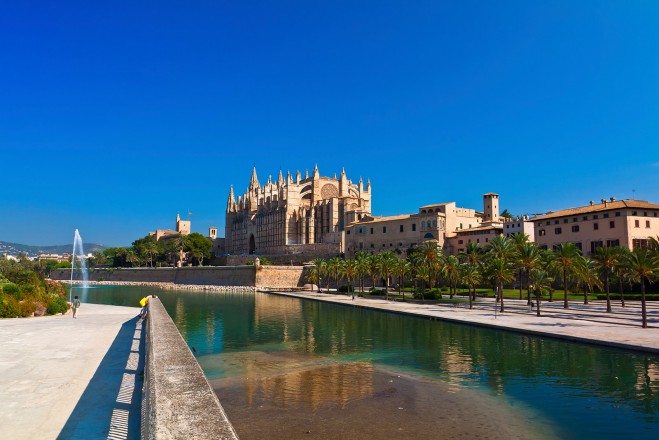 If a day charter sounds like the perfect option for you, why not head to the Balearics. Lying off the east coast of Spain, the Balearic Islands maintain a character distinct from mainland Spain and offer beautiful scenery, a vibrant nightlife and long sandy beaches. Each of the islands has retained their own identities and offer quirky Catalan traditions. Here we take a look at what a day charter in Palma de Mallorca has to offer.
Step on board
M.Y Toffee Crisp
, a stunning 2015 Azimut. With her sophisticated and sporty look combined with elegance, she is the perfect choice for a luxurious charter in the Balearics. With a cruising speed of 25 knots you can ensure to be the first to reach the top secluded bays and private beaches of the area.
Depart the busy coast and start the day with some fresh breakfast whilst setting out to sea. Take in the breath-taking scenery of the Sierra Tramuntana mountain range on a trip to Sa Foradada's hidden gem of a restaurant where you can sample paella cooked over an open fire, or head to the infamous canyon Torrent de Pareis, home to the black vulture, and snorkel in crystal waters at Sa Calobra. There are caves and secret coves to discover en route, and keep your eyes open for dolphins, they are frequent visitors!  
If you are in search of some glamourous beach action, then ask your Captain to head to Purobeach Palma, the ultimate relaxed summer hangout. Located on a private peninsula with panoramic views of the Mediterranean Sea, this little corner of paradise boasts a range of teak and pure white private lounge beds set against a background of vibrant blue skies. Guests can sit back and enjoy the stunning pool, spa treatments and delicious food and cocktails offered while resident DJs play from sunrise to sunset.
If you would rather sail away from the island, then a cruise to Cabrera is the perfect choice. This archipelago is part of a marine national park, uninhabited and relatively untouched. Due to the seclusion of this island the wildlife has thrived and the prolific birdlife has earned the archipelago's status as a Special Protected Area for birds, as well as a fantastic marine ecosystem and ocean bed. This is a great day of tranquillity, a chance to relax onboard and make use of the yacht's facilities. After a delicious buffet lunch prepared by your crew, it will be time for a spot of sunbathing with a good book, some water sports fun and some snorkelling, or a massage on the deck of your yacht whilst looking out to see.
Aeolian Islands charter holiday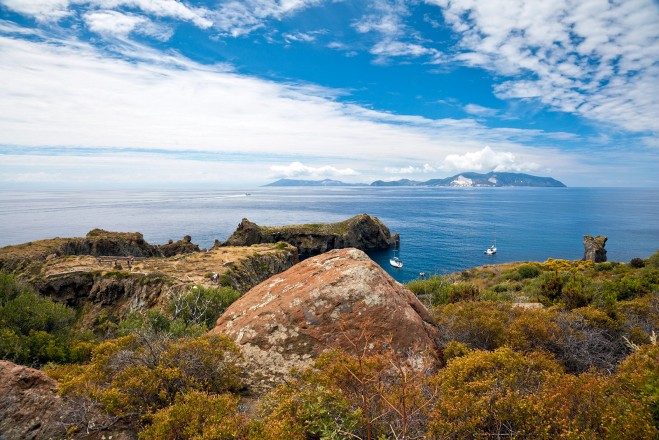 For those in search of a longer getaway, these beautiful islands off Sicily's north east coast are UNESCO-protected and offer seas as clear as the Bahamas. This is the perfect destination for a week long charter to visit these little pieces of paradise with stunning waters, activities, glamour and hissing volcanoes. You can take a spectacular sailing yacht or a luxury motor yacht and choose your favourite islands to explore.

The Aeolian islands, made up of Vulcano, Lipari, Salina, Panarea, Stromboli, Filicudi and Alicudi, are frequented by wealthy Italians, fashion models and business tycoons in the summer months. BeInspired by this destination and our charter team at bluewater will be happy to discuss your personal requirements.
Lipari
The largest and liveliest of the islands is Lipari, with its attractive harbour and picturesque streets. Lipari also has its own legend which is celebrated annually with festivities and fireworks on 24th August. According to (the much attested) legend, the first Bishop in the 3rd century found the sacred remains of one of the Twelve Apostles of Jesus; Saint Bartholomew is said to have washed up on Lipari's shore in 264AD. Whatever the story, should you find yourself in these waters around this date; it's a fun place to visit with music, joviality and markets aplenty.

For a delicious ' forget-your-calories' cannoli visit Pasticceria d'Ambra, the best bakery in Lipari and not far from the charming historic harbour Marina Corta, where there are many places to sit and enjoy food and drinks as the world goes by. If you need to top up your tan, spend a couple hours on Spiaggia Bianca, the 'White Beach' although in reality it looks more grey! But its waters are beautifully clear and turquoise.
Stromboli
The other island well worth a visit is Stromboli with its famous volcano that has been in near continuous eruption for 20,000 years and is still active, rising up to a height of around 8000ft. But don't worry about being caught in an eruption as geologists monitor the activity constantly. There are small eruptions of lava but these are not dangerous. Due to the size of the island there are no cars or buses so enjoy a nice stroll around or just head to one of the sparkling black sand beaches. It's also the rumoured holiday home for the fabulous fashion designer duo Dolce & Gabbana.
Panarea
This ridiculously glamorous island is a must-visit for those looking for something understated but stylish. It's a very pretty island with its white villages, bright bougainvillaea, narrow lanes, no cars and picturesque walks with ruins to explore. It is also home to a very select group of people. To own one of the highly coveted homes here takes more than a healthy bank account; you need to know someone who knows someone who knows a guy who can recommend you, but even then you'll need plenty of charm to be considered.

This tiny island has become one of the chicest summer destinations and you'll often see the super yachts owned by the Russian oligarchs, billionaires and playboys anchoring up. Despite these regular visitors the appeal of the island is its lack of formalities. You don't need your stilettos here, or the latest sold-out Hermes handbag, there are no red carpets rolled out and no helicopters flying around, it's a safe haven for the understated pedigree crowd. Panarea is difficult to get to without your own private yacht and there are limited paparazzi buzzing around due to the lack of accommodation, hence its appeal to a more discreet clientele.

Let your crew take you around the Aeolian Islands whilst you enjoy the picturesque scenery, striking volcanoes and clear waters. Spend the afternoon diving, swimming or snorkelling before heading for a wander round this magical island.
Greek island charter destination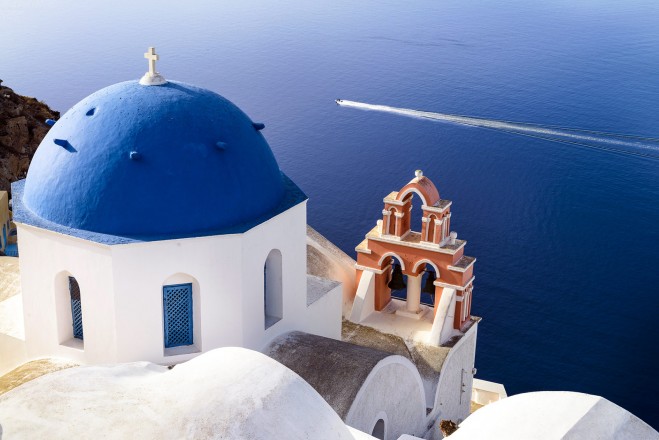 A one- or two-week charter holiday around some of the beautiful Greek islands is sure to create life long memories for you and your family. Whether you are looking for some party action, a bit of history, beautiful scenery, a return to nature, or total tranquillity, the Greek islands can accommodate all tastes.
Santorini
Marvel at the stunning views of the white Cycladic houses along the coast of Santorini. These houses were once very colourful, unlike other Cycladic islands, painted intense red, warm ochre, transparent cyan, light blues…but with the military government in control in the '60s and '70s all houses had to be painted white by law. It's a beautiful sight to see with the blue domes of the churches and bright white buildings under the clear blue sky. 
This beautiful island itself is the result of one of the largest volcanic events on Earth in recorded history, known as the Minoan eruption; it devastated the island of Thera which is now known as Santorini, and is the reason the island is scattered with red and black beaches.

Head for the black sand village of Perissa with its long black beaches. It has crystal clear waters and although the beaches are pebbly it offers an amazing atmosphere with music and sun loungers. This is definitely the place to enjoy a cocktail whilst watching a game of beach volleyball.

You could take a wander round the villages of Oia and Fira. If visiting Fira head to Koukoumavlos for some fresh modern Aegean cuisine. Oia is at the north of the island and is a postcard-perfect village where you can get scoopfuls of mouth-watering home-made ice cream at Lolita's gelato. Visit the famous red beach near Akrotiri where, if you enjoy snorkelling, then the geological formations offer an amazing and colourful sea bottom.

From here visit the Minoan Bronze Age settlement of nearby Akrotiri, preserved in volcanic ash, and view the remains of fine Frescoes and artworks. 


There is so much to do here that we recommend at least 2 days exploring Santorini, returning to your yacht each evening for champagne and cocktails before dinner.
Paros
Your captain can plan a trip to this island famous for its white-washed villages, blue domes, stunning beaches and lively nightlife. There is plenty to see here for lovers of history with many museums and monasteries. And there is even a wine museum in the fishing village of Naoussa as well as many great eateries and trendy bars, but for some real Greek food head to Yemeni Taverna.

There are many places to choose from for a spot of sightseeing on this island, starting with the Monastery of Panagia Ekatontapiliani (Virgin Mary of the Hundred Doors) located near Parikia and one of the oldest churches in Paros. It is also considered one of the most important Byzantine monuments still standing in Greece. The Castle of Parikia was constructed in 1260 by the Venetians and from here you can visit a series of churches, such as the Byzantine church of Agios Constantinos (1689) as well as parts of the church of Christ (built in the 13th century).The little church of Agios Ioannis Detis (Saint John) was built in the 17th century and sits in the rocky coast of Monastiri in the huge bay of Naoussa.

There are many other sights to see of course but if this sounds like too much history for a lazy afternoon, why not switch off and indulge in some crazy watersports in the beautiful waters of Paros; there is also a water-ski zone located in Kolimbithres, just opposite Naoussa.
Mykonos
For those looking for something more raucous, your captain can take you on to the famous island of Mykonos. Once among the poorest of the Greek islands, it is now one of the glitziest and most popular.

You can expect crowds in the high season, but if this does not bother you then head to the main town of Hora where there is no shortage of clothing or jewellery boutiques.

According to mythology, Mykonos was formed from the petrified bodies of giants killed by Hercules; today the bodies you see around the island are usually gorgeously tanned and belong to an eclectic mix from the jet set, to the locals, to the youngsters, to the party people. Everyone is welcome on Mykonos.

For lunch head to Kiki's Tavern; it is hidden under the trees and there are no signs announcing its presence, but it's one of the best lunch spots in Mykonos and you'll find it just to the left of Agios Sostis beach. If you're travelling with family or just want to lounge somewhere calm sipping cocktails then try Psarou Beach, one of the most luxurious beaches. For something a bit livelier head to Super Paradise Beach, great for people watching and also for watching the male go-go dancers! And for an even more open-minded party head to Paradise Beach, the place to let your hair down and your inhibitions flow freely.

Mykonos isn't all about the parties though. It is also a beautiful Greek island steeped in magical history. There are many museums to visit such as the Aegean Maritime Museum, with its fascinating collection of nautical paraphernalia from all over the Aegean. Or the archaeological museum which houses jewellery discovered from around the islands and a large ceramic vase dated 7th century BC which shows the oldest graphic record of the Trojan Horse.

There is so much to do on this island but choose your activities and beaches carefully depending on what you're looking for. Whatever your desires, the Greek islands are sure not to disappoint. There really is something for everyone and the bluewater charter team will be happy to create a bespoke itinerary for your charter party.