Health and wellness alternatives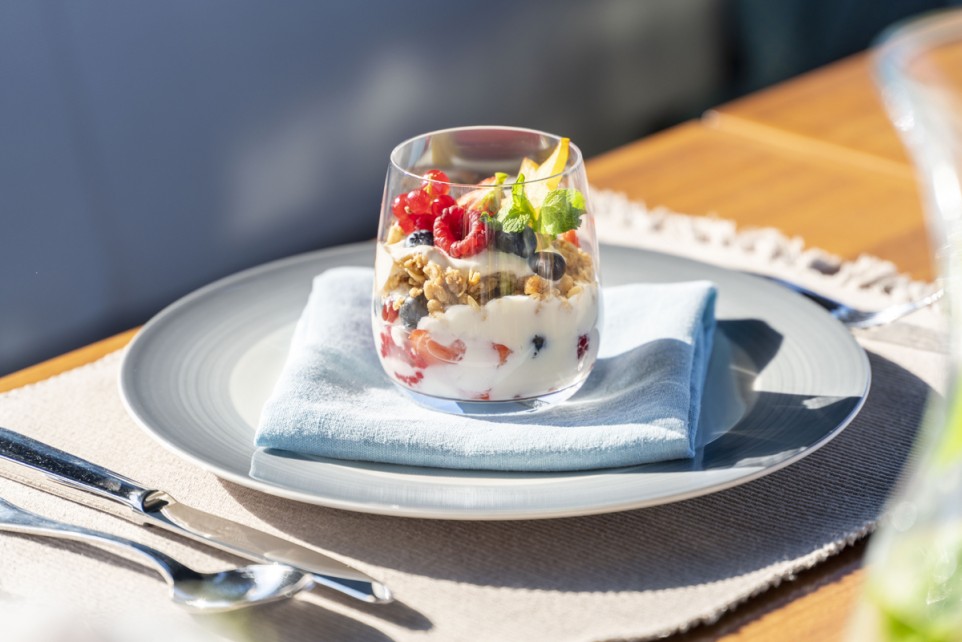 Though decadent dining at sea is one part of the superyacht life, more and more people are turning their attention to a healthy lifestyle when it comes to their summer vacation. Yacht chefs have risen to the challenge of creating delicious menus that taste delicious but deliver a nutritious and detoxifying health kick. Complement a tailored healthy eating programme with fun days filled with watersports, or completely unwind in the onboard sauna and simply soak up the serenity of the sea.
In addition to a healthy yacht charter menu, yacht chefs are experts at using locally sourced ingredients wherever possible for a more sustainable approach to superyacht charter food. All dietary requirements are catered for, from gluten-free and vegan feasts, to complete detox charter menus, a luxury yacht charter delivers the very best of the best when it comes to personalised service that suits.