Challenge your fellow crew
We are inviting all crew to join us for a fun day of crew games and competition at our Fort Lauderdale training grounds.
All crew are welcome to register, whether you are currently working on board a yacht or not. Each person will register individually and you will be teamed up with your fellow crew or form a new team. We will be organizing the teams with a minimum of 3 and max of 10 crew, on the day of the event.
Please
confirm your attendance here
and join us from 10am for games and competitions, followed by the awards ceremony, delicious BBQ and cocktails from 4pm.
We are the champions
Games & Challenges!
There are challenges for ALL crew:
Captains will enjoy testing their wits on bodies of water, whiskey AND leading their team in the Berth Control Challenge.
Stews will need to make and unmake a perfect bed, fold as many different kinds of fancy napkins as they can, and identify 15 different flowers & foliage.
Deck will need to deflate and roll a fender so it looks like a handbag as well as tie the lines into the 3 top knots.
Chefs will be making as many beautiful garnishes as they can and identifying spices in a blind taste test
Engineers will be testing their knowledge in the AEC as well as a room full of puzzles and mind teasers.

Everyone can do any of these challenges and everyone is encouraged to do the burpee challenge!

All teams will compete in the TEAM Berth Control Challenge and the TEAM relay race in the pool.

We will finale each team pool challenge by seeing who can do the best cannonball! Each challenge aside from cannonball will be 5min max, best time and completing the challenge is how you win and get points.

Everyone registers individually and we will match teams or match solo crew WITH a team on the day of the event.

Bring swim clothes and a towel! We will have lockers for everyone to stow their items and showers to freshen up for the awards and afterparty!

Do you have what it takes to gain the most points for you and your team to take home the GOLD!?

The competitions will be competitive and challenging as well as fun and educational!
What to wear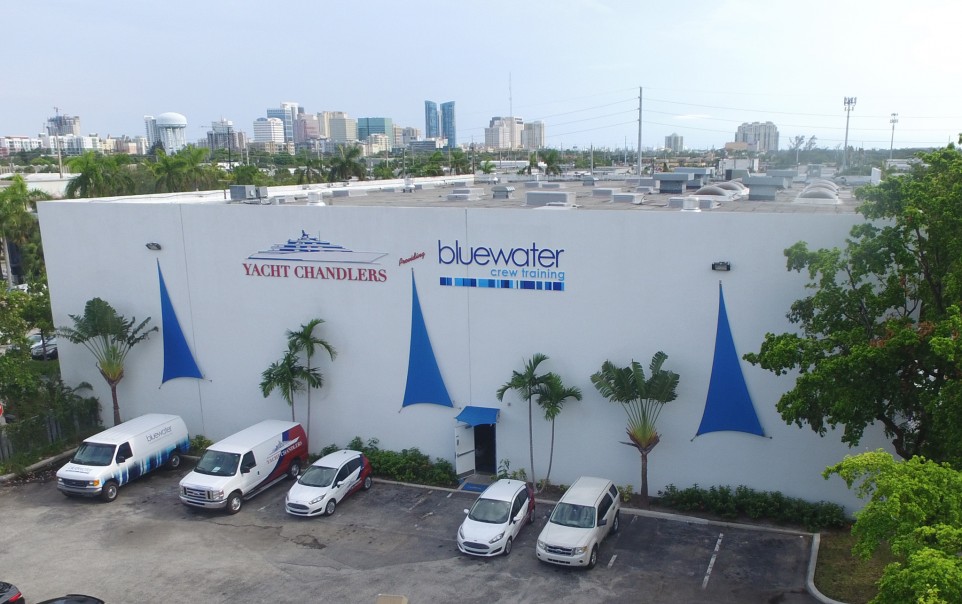 Casual attire is suggested as well as your swimsuit & towel for the relay race in the pool - we have lockers for all crew to store their items throughout the day, and showers to freshen up.
Timings and Location
WHEN:
10AM - 11AM - Arrive & sign up for the games and competitions
11AM - 4PM - Let the games begin! Food and drinks will be available
4PM - 6PM - The BBQ will be served, cocktails will be poured, music will be played, and the winners will be gloating
WHERE:
Bluewater Crew Training USA
750 W Sunrise Blvd
Fort Lauderdale, FL
33311
tel. +1 (954) 462-4624
We hope you can join us for this exciting day of nail-biting competition and fun games.
All the team in Fort Lauderdale look forward to welcoming you.
For more details please email
crewusa@bluewateryachting.com
or
trainingusa@bluewateryachting.com
and one of the team will get back to you as soon as possible.