A Brace of Super Yachts
Not many people own not one, but two of the top 100
super yachts
in the world. American music mogul David Geffen is one of only two individuals who can boast of such a feat.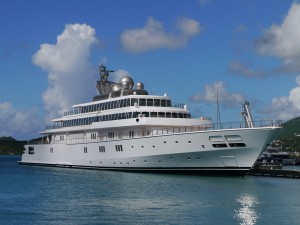 MY Rising Sun © Cycling man / Foter.com / CC BY-NC-ND
The sixty eight year old billionaire , whose net worth is valued at $5.6 billion, recently purchased the 138 metre 'Rising Sun' from businessman Larry Ellison. The yacht is number eight in the top one hundred and cost him $300 million.
Geffen already owned the 114 metre 'Pelorus' which sits at number twenty in the list. Pelorus once belonged to Russian oligarch Roman Abramovich but it became part of his divorce settlement to ex wife Irina. She immediately grabbed the cash when Geffen tabled his offer to buy it.
Lifestyle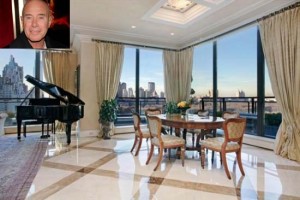 Parc Cinq, New York
Geffen's fortune was made initially from the sale of his record label Asylem to MCA. The label was responsible for the success of The Eagles, Aerosmith and Guns N Roses. He then went on to launch film making giant Dreamworks with Steven Spielberg.
Last year he treated himself to the most expensive apartment ever sold in New York City. The 12,000 sq. ft duplex penthouse , in the Park Cinq building overlooking Central Park, has 7 bedrooms , 11 bathrooms and 3 kitchens. Geffen reputedly paid $54 million for it; a good deal as the asking price was $65 million. You don't get that rich without knowing how to drive a hard bargain.
Geffen now has gained a reputation as a philanthropist and in fact has pledged to give away any money he makes in the future. He supports much medical research including AIDS organisations and he once donated two hundred millions dollars to the UCLA School of Medicine, the largest donation ever made to a medical school in the United States.
Geffen is also a very political animal . He was an early financial supporter of Bill Clinton (although they later fell out) and he once raised $1.3 million at a fund raising event for Barack Obama.
About the author
Blogger
I moved to Cannes in the South of France two and half years ago having spent the previous fifty in Chester in England.