7 popular yacht marinas in the Americas
When yachting there's always the question of where one should dock - which marina or port to choose, where to stay and what to see. Some countries have numerous marinas. Others have only a handful or even just one. In the end it all depends on what you want to do. Most marinas are, of course, around busy and humming cities or resorts and offer all the comforts you might need when you get off your private yacht.
Having a yacht means you can visit a variety of destinations from your own floating home with ease and comfort. Imagine, for example, taking a 'tour', be it a yacht charter or a cruise with your personal yacht to different marinas in the
Americas
. From north to south… Canada, the US, Mexico, the Virgin Islands, Jamaica, Costa Rica, Brazil or others. With that said, here are a few popular yacht marinas around the Americas that are worth a stop.
Van Isle Marina, Canada
Van Isle Marina
is located in Tsehum Harbour, Sydney, British Columbia. It features an extensive list of services for your yacht as well as for you and other passengers. It is a very modern marina, equipped with everything you may eventually need while you are staying. Furthermore, there are always interesting events such as the upcoming Vancouver Island Salmon Classic Derby on August 31.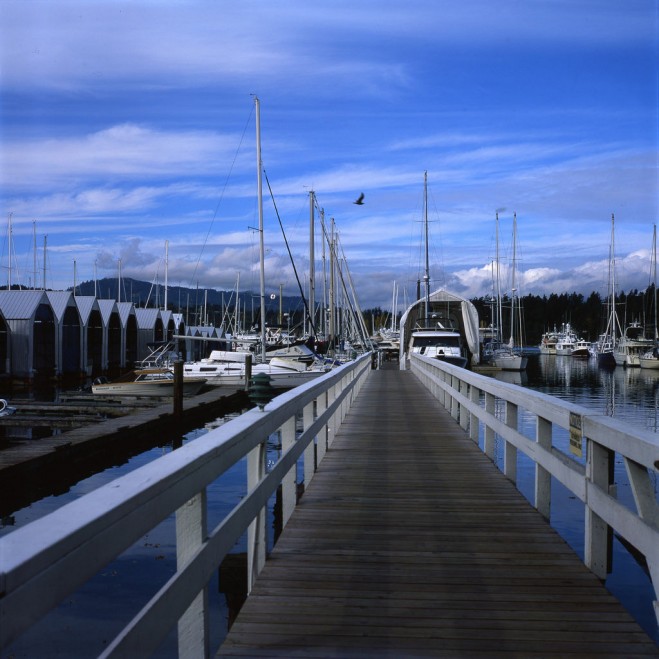 Van Isle Marina © StefanWorks / Foter / CC BY-NC-ND
5th Street Marina, USA
5th Street Marina
is located in South Florida on the Miami River split by the 5th St. Bridge. The marina can accommodate vessels of 90+ up to 240 ft LOA. There is also a full service boatyard and reservations can be made online. Furthermore, this is Miami, one of the hottest spots on the coastal map of the US with plenty to offer – restaurants, bars and shops. There's even a water taxi that can take you from the marina to locations on Miami River in the city center.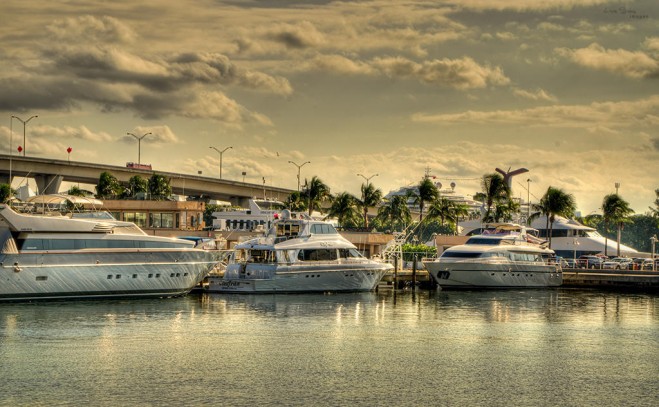 5th Street Marina © Luis R Sales / Foter / CC BY-NC-ND
Marina Papagayo, Costa Rica
Marina Papagayo
is a luxury marina on the northern Pacific coast of Costa Rica. The marina conforms to high environmental standards while at the same time being highly luxurious and elegant. It can accommodate yachts of up to 220′ in length and can offer their passengers to stay in a Four Seasons resort with a spa, beautiful beaches and an 18-hole Arnold Palmer golf course nearby. There are also separate homes with beautiful views over the ocean, meant for those who would like to have a bit more seclusion. Furthermore, the resort is designed in such a way as to incorporate local cultural and natural elements, providing an authentic feel of Costa Rica.
Marina Verolme, Brazil
Marina Verolme
, near Rio de Janeiro, is one of the biggest and most famous marinas in South America. In Brazil, in particular, it is the biggest, most advanced and well-developed marina. Covering a huge stretch of land, the more than 70 companies based there can provide all the maintenance, repair or refit needs your yacht may have. Additionally, the relative proximity to Rio de Janeiro, being such a bustling city, makes the marina a highly popular place to drop anchor.
American Yacht Harbor, U.S. Virgin Islands
This modern
marina
located on St. Thomas offers 128 slips for vessels up to 110 feet LOA. The marina is host to numerous sport boats and megayachts all year round. The marina is also the center of the actively and fast developing town of Red Hook with restaurants, shops, stores and businesses that abound. There are, for example, 8 restaurants on the property in total, offering all the seafood and Caribbean cuisine imaginable.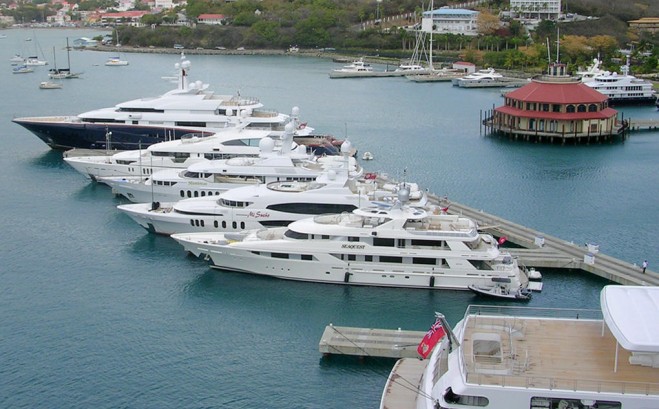 St. Thomas © roger4336 / Foter / CC BY-SA
Baja Naval, Mexico
Baja Naval
marina is based in Ensenada Baja, California and was established in 1987. The 120,000 sq. ft. facility offers both boatyard servicing (and in-house workshops which can work on 32 boats simultaneously) and there are additionally 50 slips in the marina to accommodate boats of up to 100 feet LOA. There is a beautiful boardwalk and many restaurants, hotels, shops and bars are nearby. Apart from their great services, Baja Naval are also concerned with their local community and are very much socially responsible, participating in a number of great projects.
Errol Flynn Marina, Jamaica
The
Errol Flynn Marina
in Port Antonio, Jamaica, prides itself on being the only marina in the Caribbean whose face dock can handle boats of up to 350′ fee LOA and whose 'giga-yacht' dock can even accommodate a yacht of up to 600′. This makes the marina suitable for nearly any yacht out there. And its pristine beaches, beautiful scenery, blue lagoon and the nearby mountains make the marina 'as close to Utopia as you'll get'.
So how do you fancy a charter or a trip to the Americas? There are plenty of marinas where you can dock, and then explore and enjoy the surroundings – the big cities with all they have to offer or quiet environments where you can enjoy private time with your family or friends.
About the author
Blogger
Over the years I've lived in various places - from Germany to Finland, to Bulgaria and Denmark, and have also traveled extensively. This has developed in me a keen love for moving, visiting and exploring new places. I enjoy hiking, sailing and traveling by sea, swimming, martial arts and all sorts of physical activities. I am deeply concerned about environmental issues and sustainable living, specifically those related to the preservation of the oceans and their inhabitants.