6 Top Luxurious, Adventurous and Sustainable Skiing Destinations
Before you know it, it's already December. But that has its advantages - winter season has arrived.
© frozenchipmunk / Foter.com / CC BY
And though the seas may be frozen and not too hospitable for
luxury yachts
, there are other activities to turn to. If you enjoy winter sports, mountain lodges, fireplaces, good company and a good drink, the following six top resorts are the right destinations for you this winter.
Luxury Skiing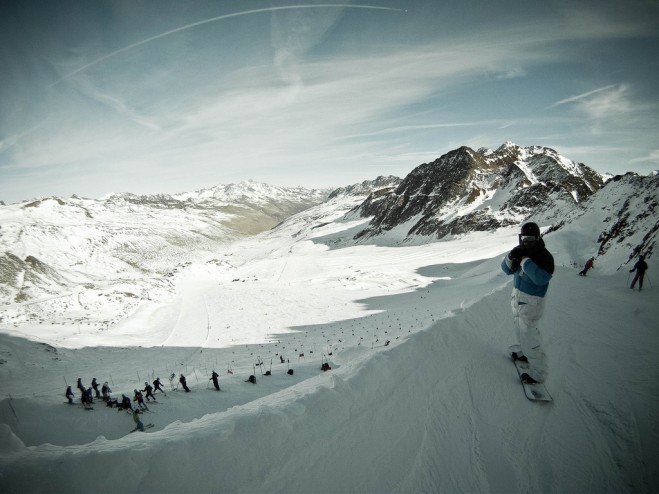 Let yourself be pampered at one of these luxurious ski resorts: © BadSwan / Foter.com / CC BY
The battle for the most luxurious skiing destination is constantly being contested. Whether it's the St. Regis in Aspen, CO, the Almhof Schneider in Lech in Austria or another one is beside the point - they're all top quality. Instead, here is one very promising newcomer and this year's winner of the World's Best Ski Resort Award.
L'Apogee Courchevel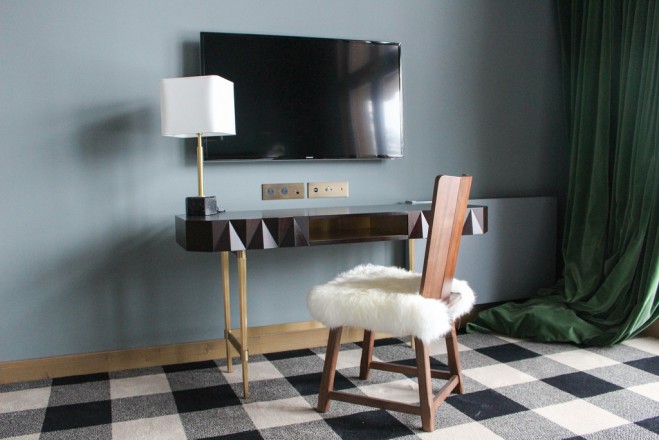 © orttenburger / Foter.com / CC BY-NC-SA
L'Apogee Courchevel
, based in the French Alps, will open its doors on the 11.12.13. Its exact location is on the former Olympic ski jump, providing guests with a marvelous view over the whole valley. The 53 suites, the penthouse and the 5-star ski chalet are just the beginning. A Michelin star chef will be conjuring culinary wonders for you while you relax in the spa or enjoy the beautiful mosaic swimming pool.
Val Thorens Resort
© IanBauer / Flickr / CC BY 2.0
The
Val Thorens
resort, also in France, was recently declared the World's Best Ski Resort at the World Ski Awards. The resort, which opened in 1971, is currently the largest ski area in the world. It features a number of luxurious hotels, such as the 5-star Altapura. It is ideal for family vacations or for anyone who prefers a bustling resort with loads of sports and social activities. These range from snowmobile driving through the wild or glacier touring to concerts and car races such as the Trophee Andros.
Adventurous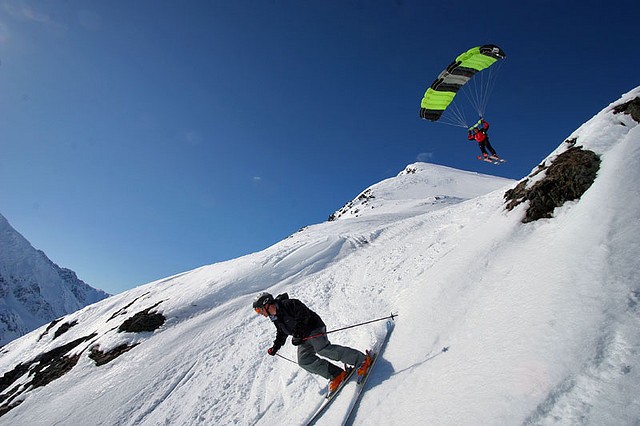 Sky is the limit for the adventurous type : © eteela / Foter.com / CC BY-NC-ND
Were those too ordinary, not your type? Would you rather have more adrenaline pumping through your veins? How about a helicopter dropping you off at the top of one of the world's most challenging slopes?
Amangani Jackson Hole Resort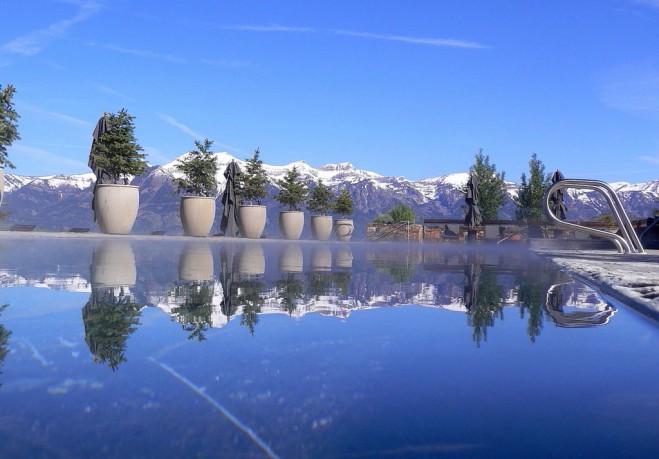 © jurvetson / Foter.com / CC BY
At the
Amangani Resort
in Wyoming you have the chance of combining extremely luxurious with extremely challenging. Located at 2,135 metres above sea level, this was the first Aman resort in North America. It offers a magnificent view of the snow-capped Teton Range in the Rocky Mountains and has received 5 awards in 2013 alone.
Back to adrenaline, 13 miles north of Amangani is Jackson Hole's ultimate challenge - Corbet's Couloir. Also known as "the scariest slope in America", it is only for the best, so consider it carefully. If you have your doubts, better try one of the other slopes which are still quite challenging.
Whare Kea Lodge
© Sarmu / Foter.com / CC BY-NC-SA
New Zealand may not be the first thing that comes to mind but with over 400 runs on 200 peaks, on 7 different mountains, there's plenty of skiing going on. Stay at
Whare Kea Lodge
above Lake Wanaka and enjoy the beauty, calm and peace of the surroundings. You might also get the chance to see the Kea, the only species of alpine parrot in the world that calls this region its home.
Then, when you're ready, call the heli-ski service and let yourself be transported to one of the peaks of Mount Cook. Or, alternatively, the resort has its own chalet at Dragonfly Peak at 1750 metres above sea level. Wherever you choose to go, the helicopter will pick you up from the front lawn of the lodge.
Environmentally friendly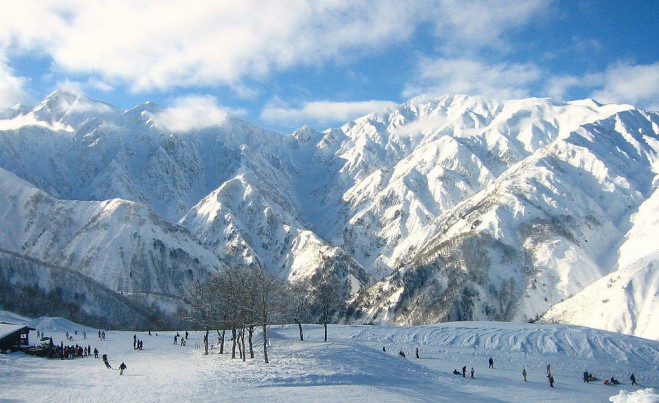 Low-impact resorts that emphasize on sustainability: © mikemedia / Foter.com / CC BY-NC-SA
If you'd like your resort to be both luxurious and environmentally friendly, here are some of the world's most sustainable skiing destinations.
Zermatt Matterhorn Resort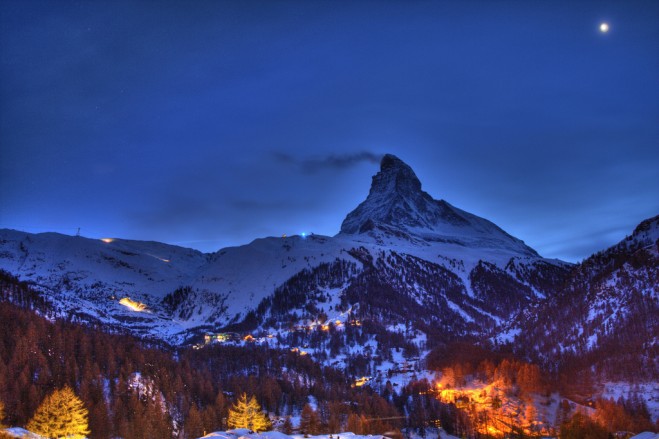 © Problemkind / Foter.com / CC BY
On the European side, there's the
Zermatt Matterhorn Resort
. With over 2 million visitors per year, the administration has realized the importance of preserving the resort's environment. Hence it has taken considerable steps to construct environmentally friendly structures and introduce and implement such practices.
For example, the Klein Matterhorn tourist center's entire southern facade is made up of photovoltaic panels. Furthermore, no cars are allowed on Zermatt's streets, the only exceptions being electric cars belonging to the hotels. In 2002, a damage inventory was created which assessed all damages inflicted upon the environment. Most serious infringements to the landscape have now effectively been corrected and returned to a natural state.
Park City Mountain Resort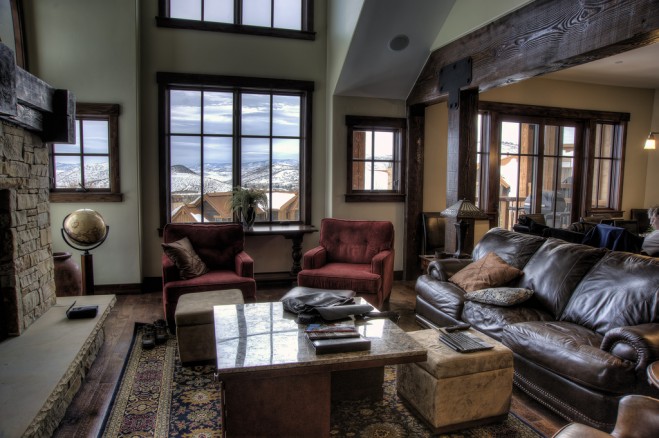 © ThunderKiss Photography / Foter.com / CC BY-NC-ND
Now in its 50th year,
Park City Mountain Resort
in Utah is also considered North America's most environmentally friendly resort. This year it received a 93/100 grade by Ski Area Citizen's Coalition for its environmental policies and practices.
Appreciating the value of natural resources and habitats, the resort has managed to reduce its carbon footprint by more than 50%. It has installed a solar array and a wind turbine and offsets 100% of its yearly electrical consumption. The best part about all of this is that none of the comforts and amenities of a ski resort have been sacrificed because of that. Sustainability and comfort go hand in hand.
Maybe one of these resorts is your destination this winter, unless you've fled to the
South Pacific
. They offer something for everyone - for families, for adventurers and sports enthusiasts and for anyone who places the environment first. In any case, may you have 'champagne powder' on your slope.
About the author
Blogger
Over the years I've lived in various places - from Germany to Finland, to Bulgaria and Denmark, and have also traveled extensively. This has developed in me a keen love for moving, visiting and exploring new places. I enjoy hiking, sailing and traveling by sea, swimming, martial arts and all sorts of physical activities. I am deeply concerned about environmental issues and sustainable living, specifically those related to the preservation of the oceans and their inhabitants.