5 Most Romantic Yacht Charter Destinations for St. Valentine's
For many centuries now, St. Valentine has served as an inspiration and excuse for lovers and beloveds to indulge in and enjoy each other's company on the 14th of February – the day he died. If that was his last will, it certainly was a noble one and up until this day, it is still a reason for many a heart to flutter. The eternal question, though, associated with that special day remains…
© Show your love and appreciation for your partner by going on a faraway vacation for two.
What to do for St. Valentine's?
While possibilities abound, the rationale is that it should be something unique, something memorable. One celebrates St. Valentine's only once per year and should make that day so special that it is remembered all the way til next year's celebration. A
yacht charter
, you guessed it, is one such opportunity.
But to make up one's mind where to go is another thing. And since a picture is worth a thousand words (a favourite adage of mine), it might be best to let the pictures speak. Therefore, unlike other lists of yacht charter destinations, this time around I offer you the following collection of visual treats, with only a few comments attached to them. So that they may help you make up your heart and mind where you'd like to spend the holiday with your beloved.
Bali, Indonesia
Bali, an island and the smallest province in Indonesia, is at the same time a world-renowned destination for surfing and diving, deep relaxation and rest. It is known for its many cultural activities, such as traditional dances, crafts and art forms. Finally, it is so varied in its geographical expressions and features that you could find yourself in a different landscape every day you spend there.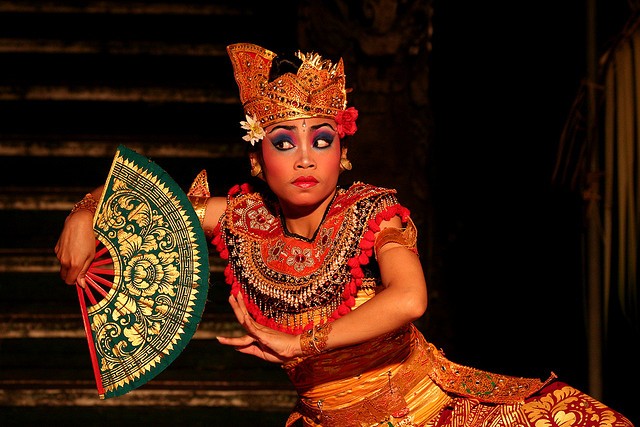 Witness Bali's beautiful Legong dance. © http://www.flickr.com/photos/xaray/2648398559/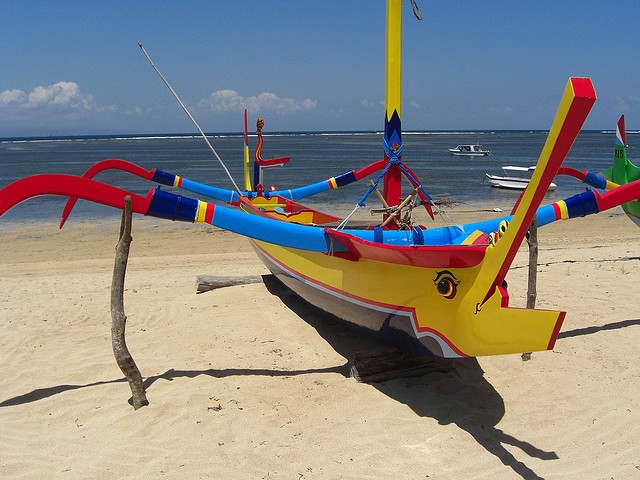 A traditional boat on the beach in Bali. Ideal for a getaway for two. © http://www.flickr.com/photos/41002642@N06/3996011395/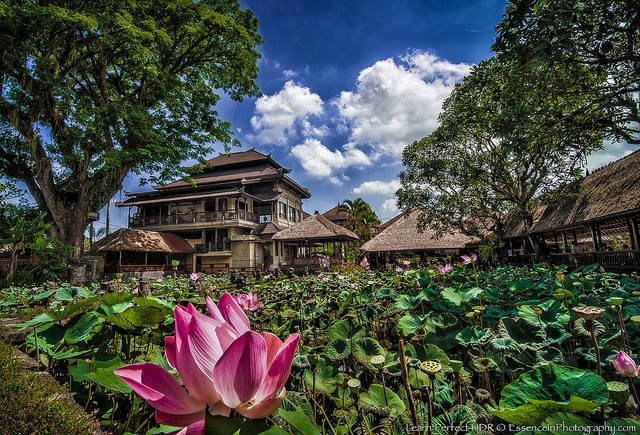 The noble lotus flowers can be seen everywhere in Bali. © http://www.flickr.com/photos/in2photos/8447520838/
Mauritius
Compared to Madagascar, its neighbour to the west, Mauritius is a tiny speck of dust. But a golden speck of dust, mind you. The small, tropical multi-cultural haven offers couples many options on how to spend their time together. From the most social settings, such as shopping and eating spots (Grand Bay, for example), to the most secluded and silent (Black River Gorges national park in the interior). And then there are numerous possibilities for water, air and land sports.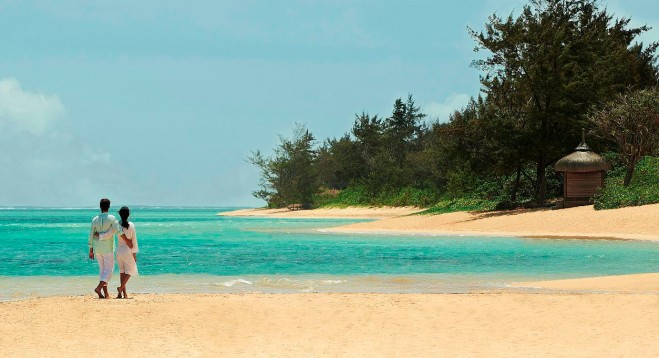 Enjoy a walk with your loved one on the pure Mauritian beach. © http://www.flickr.com/photos/somauritius/9067002424/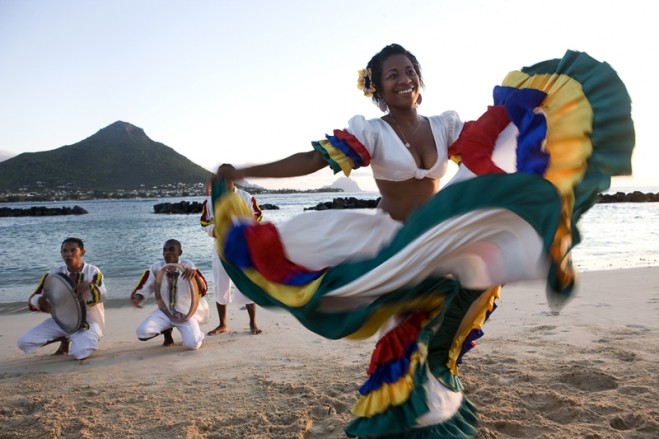 Sega, the rhythmic and beautiful national dance of Mauritius. © http://www.flickr.com/photos/samovarincentive/8280627913/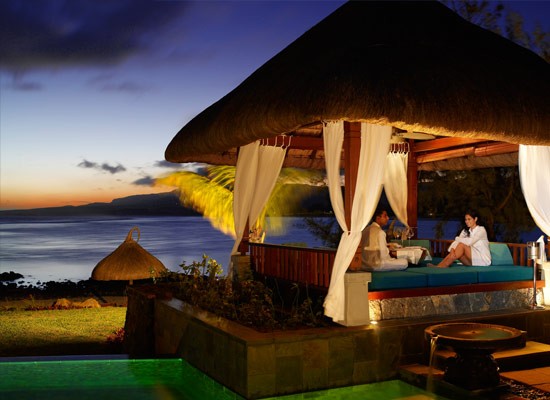 The many luxury resorts on Mauritius offer the ideal setting for a Valentine's day for two. © http://www.flickr.com/photos/holidaytourssa/4655000857/
Tahiti and Bora Bora, French Polynesia
Tahiti on the other hand is the largest of the islands that comprise French Polynesia. If 'aita pea pea' (not to worry) is your philosophy of life, Tahiti is your home. In other words, Tahitians are warm and welcoming people. Approach them with 'iaorana' (hello), a polite 'mauruuru' (thank you) and 'nana' (goodbye) and you are sure to get your good manners reciprocated and receive the kindest treatment.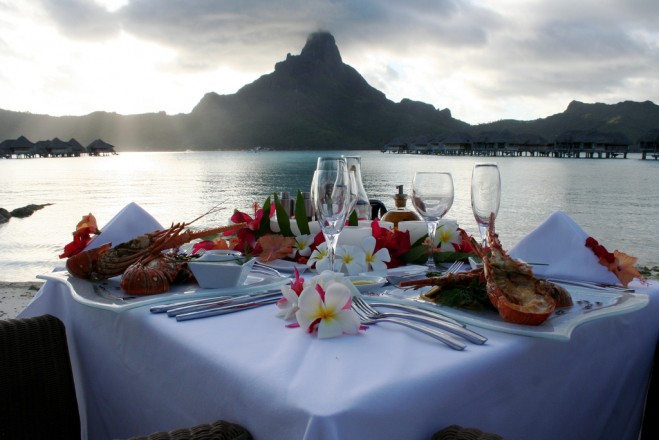 Dine at sunset, as you watch over the beautiful Bora Bora bay. © http://www.flickr.com/photos/thelastminute/1936866039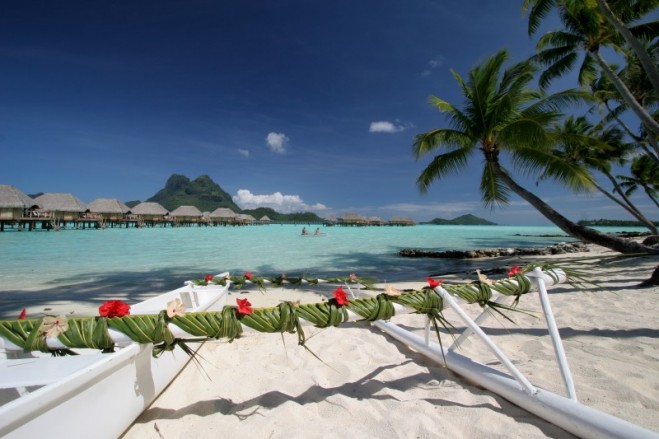 Relax in the sun or under a cool palm shade, as the day slowly drifts by. © http://www.flickr.com/photos/airtahitinuifr/5618882001/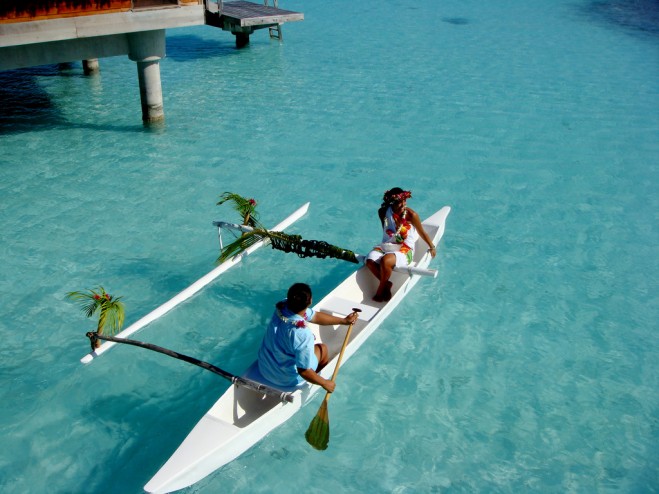 Or take a private boat trip in the crystal clear Tahitian waters. © http://www.flickr.com/photos/thelastminute/1928455515/
Seychelles
The Seychelles are a group of 115 islands. That leaves you with a lot of options where to go and what to do. Many of these islands (especially among the Outer Seychelles) are uninhabited and offer the possibility to spend a day only with your loved one, in total privacy. The Seychelles are also home to the largest coral atoll in the world – the 22 mile long Aldabra Atoll. If you share an appreciation for nature, the Aldabra Atoll is an ideal destination – manta rays, tiger sharks and giant tortoises are to be found there.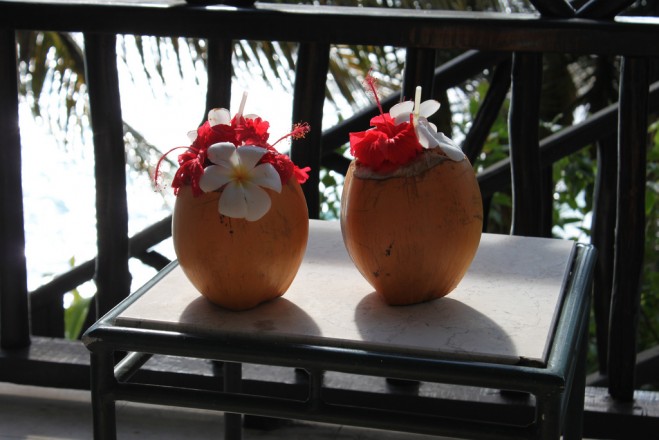 Fresh coconuts from the tree, delivered directly to your room. © http://www.flickr.com/photos/scarygami/5214181159/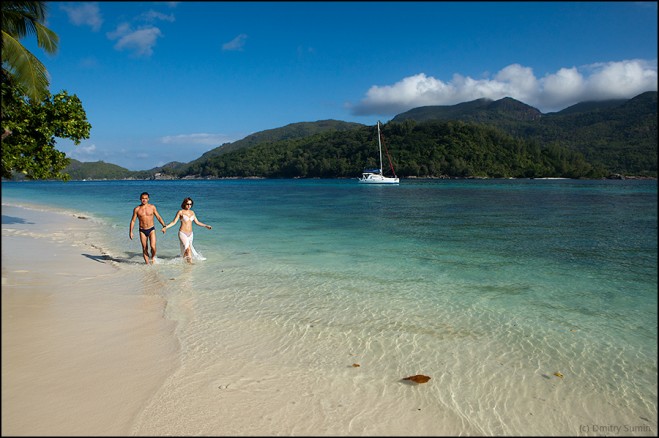 With a charter yacht you can visit all the small, uninhabited islands in the Seychelles. © http://www.flickr.com/photos/dmitrysumin/5444555366/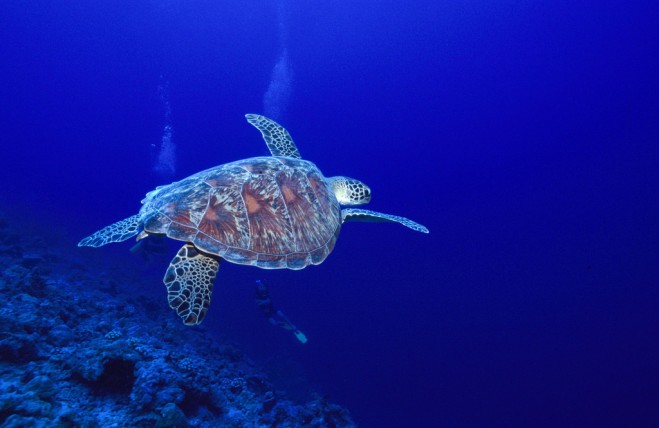 And share activities like diving and exploring the local flora and fauna. © http://www.flickr.com/photos/whltravel/4190426282/
St. Barts, Caribbean
Saint-Barthelemy, its full name, is considered one of the most popular tourist destinations in the Caribbean. The small volcanic island attracts about 200,000 visitors yearly. It is also considered the safest island in the Caribbean, as well as one of the safest places in the world. Due to its high-status and very French feel, it is also a favorite luxury destination to many celebrities. If you're looking to socialize on your romantic trip, St. Barts is perfect.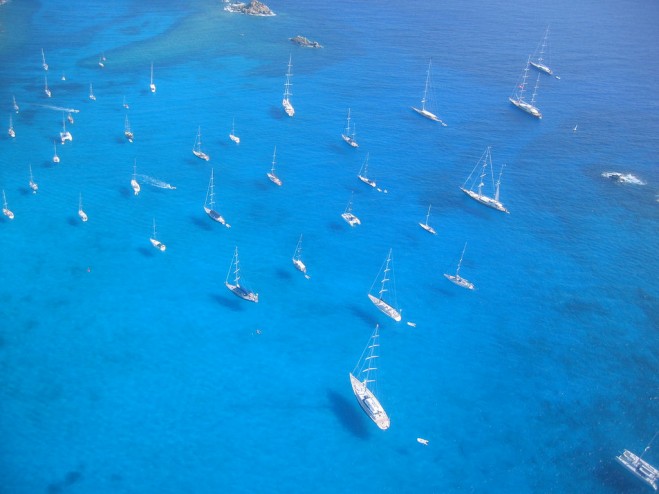 St. Barts is a popular luxury destination for superyacht charters. © http://www.flickr.com/photos/tiarescott/33499530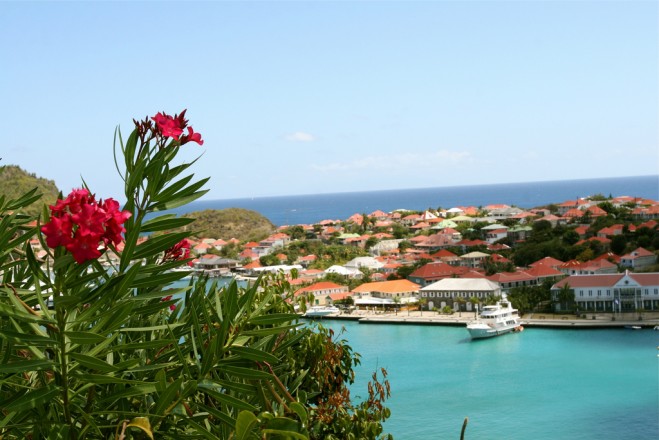 Gustavia, the largest town and capital of St. Barts, offers many hidden getaway spots © http://www.flickr.com/photos/pocketwiley/2905387250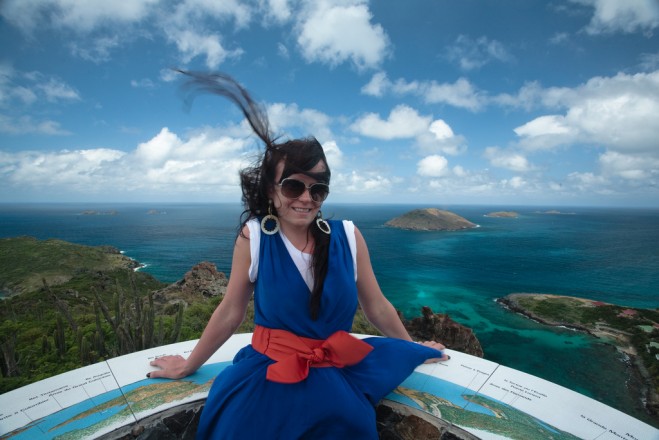 It takes two to… take beautiful pictures… and tango. © http://www.flickr.com/photos/needoptic/4437538260/
Whether it is Bali or any of the other destinations you saw above, the main point of a Valentine's vacation is to spend quality time together. Maybe you're interested in local culture, arts and crafts. Or you just want to lie and relax on the beach all day long. All of those and many more things await you, wherever it is you decide to go.
About the author
Blogger
Over the years I've lived in various places - from Germany to Finland, to Bulgaria and Denmark, and have also traveled extensively. This has developed in me a keen love for moving, visiting and exploring new places. I enjoy hiking, sailing and traveling by sea, swimming, martial arts and all sorts of physical activities. I am deeply concerned about environmental issues and sustainable living, specifically those related to the preservation of the oceans and their inhabitants.