5 cool spots to drop anchor off Southern Africa in July
Each place on Earth has its unique atmosphere, its inimitable vibration if you will, and that is what makes it special. It's not just a climatic issue, although that is, of course, part of the uniqueness. It is also related to history, to every single event occurring in one place instead of another. I may be becoming a bit too poetic or mystical if you wish, but I think we've all felt how different places influence us and trigger distinctive sensations.
© Gysbert De Wet
Take South Africa, the Cradle of Humankind as it is known. Even if you've never heard of this description, you are sure to feel it – the whole territory exudes antiquity. There is no mistaking it. So next time you're feeling adventurous and want to get in touch with one of the first places for human civilization to emerge, jump on your luxury yacht and head straight for Southern Africa!
Mozambique
As all of Africa, Mozambique is a land rich in natural resources of all kinds – in that sense also rich in beautiful and diverse natural scenery, plant and animal species that are rare and hardly found together in one place like they are there. The country offers both wildlife as well as historic sites with a heritage status worth visiting. And, of course, there are also bustling towns such as the capital Maputo that sees luxury yachts passing through en route to the nearby Inhaca Island or the Quirimbas Islands further north. Inhaca Island, for example, offers about 160 coral species, along with seahorses, whale sharks, manta rays, humpback whales and bottlenose dolphins.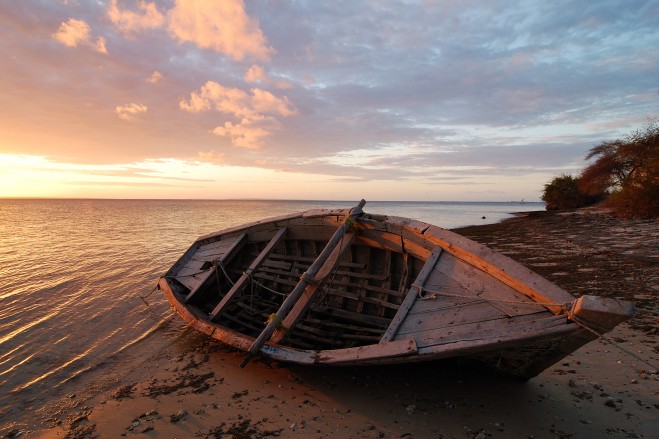 Ibo Island, Mozambique © Rosino / Foter / CC BY-SA
Madagascar
If you went to Mozambique, then Madagascar is the next logical destination. Madagascar is the fourth largest island in the world. According to studies, it split off from India around 88 million years ago, taking along plants and animals which were characteristic of the climate back then. This has created the opportunity for flora and fauna to continue to evolve in relative isolation which makes Madagascar truly ancient and unique. Most of its wildlife, about 90% of it, cannot be found elsewhere. Time stands still in Africa, I tell you.
Unfortunately, human activity creates disturbances for Madagascar's nature and has been the reason for the establishment of a number of national parks. With that said, there are many opportunities for eco-tourism on Madagascar that both support local efforts for the preservation of nature but also take you to places you couldn't possibly imagine exist.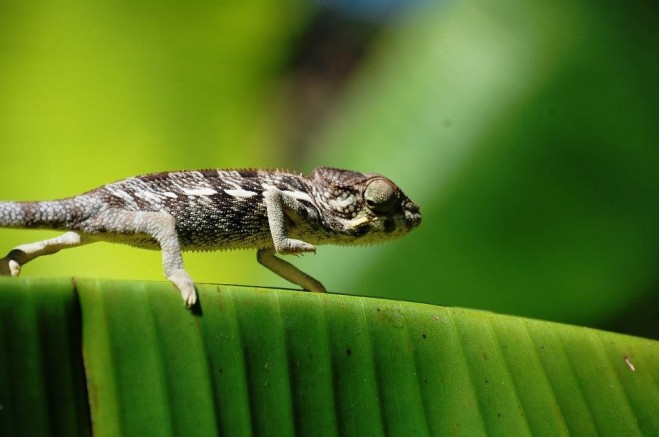 Madagascar Wildlife Conservation © Frontierofficial / Foter / CC BY
Seychelles
Northeast of the island of Madagascar lie the Seychelles, a 115-island country that has the highest Human Development Index in all of Africa. The Seychelles are interesting to see for many reasons, one of which is the essentially matriarchal societal organization. Women are the dominant gender in the household and look after all expenditures and the well-being of the children.
Seychellian culture is very diverse and incorporates elements from many other cultures and nations. Take, for example, the local music scene which incorporates the bom (an instrument very much like the Brazilian berimbau), European polka, music from Mauritius, Polynesia, India and other places. All of this blends into a mix of syncretic music and culture which is truly a sight to behold.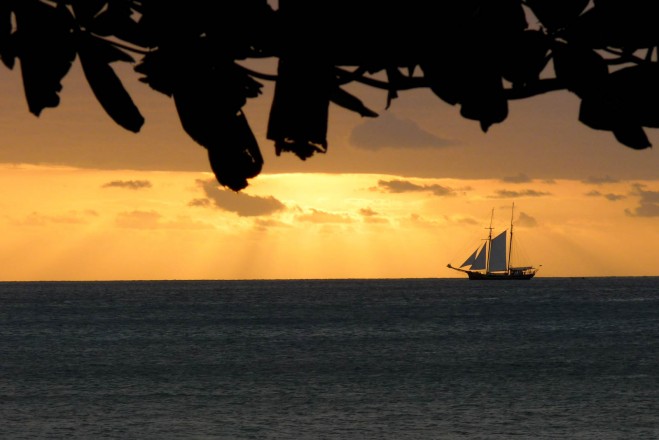 Seychelles © vampirogordo / Foter / CC BY-NC
Garden Route
The Garden Route, a stretch of land on the south-eastern coast of South Africa, is ideal for a luxury yacht cruise because it offers such diverse views in terms of vegetation, animal species and terrain. This includes sites such as Mossel Bay, Knysna, Plettenberg Bay, Nature's Valley and others. There are numerous lagoons to be found near the coast and wondrous spectacles such as the mouth of the Storm's River in Tsitsikamma National Park. According to the Guinness Book of Records, the Garden Route has the second mildest climate in the world after Hawaii. It also allows for many eco-tourist activities, such as bird watching, housing about 300 species.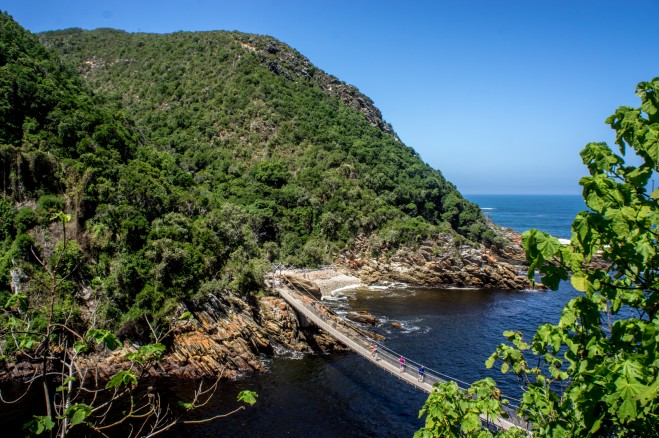 South Africa © aiz Ha / Foter / CC BY
Gansbaai
Gansbaai is a small fishing town on the Western Cape of South Africa that is famous for its large population of Great White Sharks. Thus it is a great place for shark cage diving, also the main source of tourist activity and income for the town. Shark cage diving is a safe way to experience what marvelous, impressive and humbling creatures sharks are. Far too many misconceptions continue to abound about these beautiful creatures. Sharks are vitally important for the oceans' balance. Unfortunately, they are still widely maltreated and hunted for their fins. Instead, one should view them in their natural habitat. Furthermore, Gansbaai also permits for whale watching – another humbling and deeply moving experience.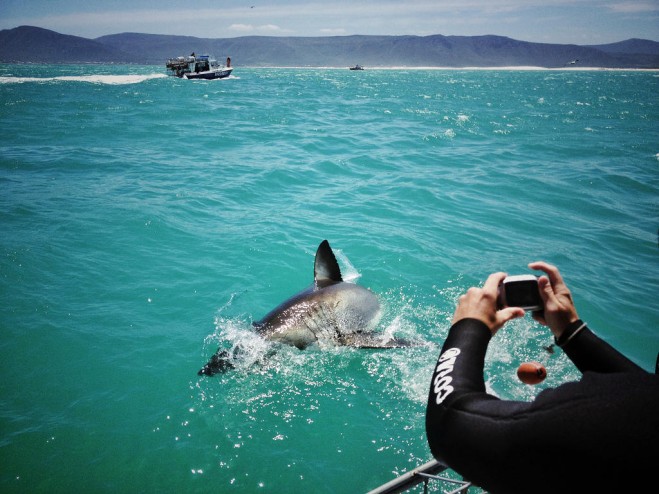 Cape Town © kcakduman / Foter / CC BY-NC-SA
Whichever of these places you decide to visit, and all of them permit yachts to move about and drop off anchor, you will be amazed and impressed. Africa's spirit is indeed ancient and visiting the continent will leave you with a deep sense of meaning and respect for the Earth's beauty and richness.
About the author
Blogger
Over the years I've lived in various places - from Germany to Finland, to Bulgaria and Denmark, and have also traveled extensively. This has developed in me a keen love for moving, visiting and exploring new places. I enjoy hiking, sailing and traveling by sea, swimming, martial arts and all sorts of physical activities. I am deeply concerned about environmental issues and sustainable living, specifically those related to the preservation of the oceans and their inhabitants.