Did Nietzsche surf Riviera style?
The Côte d'Azur, though only around 160 km in length, features a vast array of worthy travel
destinations
, both inland and coastal, luxury and high-end as well as simple and rural, to match all tastes. According to a report by the Côte d'Azur Economic Development Agency, at least half of all the world's
superyachts
pass through the Riviera each year, privately or as charters, and around 90% of all superyachts make it there at least once in their lifetime.
The Riviera's popularity is nothing new, of course. By the 18th century it had come to be known as a popular health resort for upper-class citizens and aristocrats but also famous writers, painters and philosophers from all over Europe. And since 2013 marks the 40th anniversary of Pablo Picasso's death (in the village of Mougins near Cannes) and the 50th anniversary of Jean Cocteau's death, who also enjoyed staying on the Riviera, this is also an appropriate time to revisit and remember some of the famous people who have blessed the Côte d'Azur with their presence.
Friedrich Nietzsche
Nietzsche
Despite having graduated in philosophy myself, I never knew that Nietzsche had spent time in Nice, though I did know he used to travel a lot due to his ill-health. According to one online source, he used to live at 26 rue Francois de Paule. Unfortunately, he was deprived of a good sea view which maybe would have helped him overcome his insomnia, this despite taking large doses of self-prescribed opium which he signed off under the name 'Dr. Nietzsche'.
Edvard Munch
Norwegian artist Edvard Munch, popularly known for his painting 'The Scream', also used to stay at the Riviera, in Nice and Monte Carlo, and is known to have rented a villa in Saint-Jean-Cap-Ferrat. He is also said to have developed a taste for gambling there. Maybe because of the colors of the painting along with the depiction of the sea, I was tempted to think that in 'The Scream' he might have drawn some place along the Riviera. It turns out, however. that it actually depicted Ekeberg Hill near Oslo.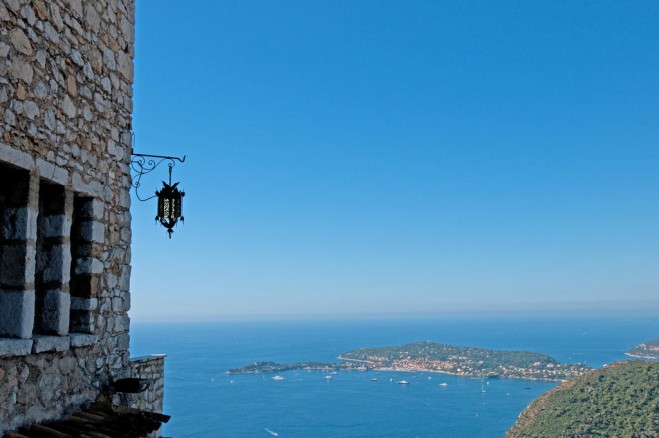 Saint-Jean-Cap-Ferrat © Kaptain Karrot / Foter.com / CC BY-NC-ND
Jean Cocteau
French novelist, poet, designer, artist and filmmaker Jean Cocteau also used to spend time in Nice in La Villa Santo-Sospir. There's even a movie from 1952 he made himself which carries the same name and explores that same villa, which belonged to Francine Weisweiller, a close friend of his. In the movie he takes the audience through a tour of the villa which is mainly decorated by himself. There are a number of other houses and rooms decorated by Cocteau around Nice, such as the Salle des Mariages in the town hall of Menton, and the Chapelle des Pêcheurs at Villefranche-sur-Mer which Cocteau restored in 1957 and where he painted some of his now famous murals.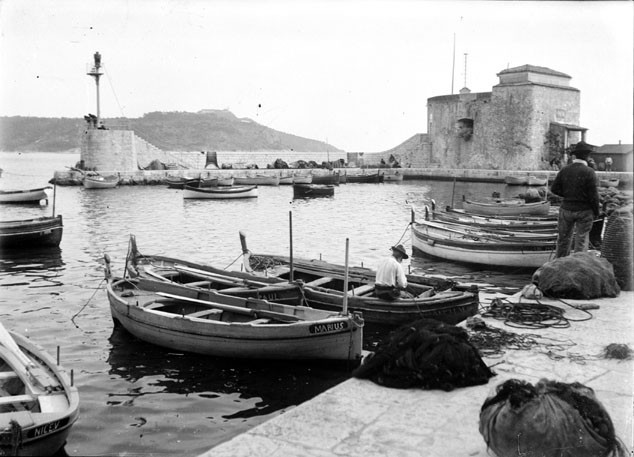 Villefranche-sur-Mer © bibliothequedetoulouse / Foter.com
Pablo Picasso
Pablo Picasso spent quite a good deal of time on the Côte d'Azur. Having become famous already during his lifetime, he owned a number of seaside houses. In Vallauris, another city in the Provence-Alpes-Côte d'Azur, he also married his second wife Jacqueline Roque, with whom he spent the rest of his life. There are many famous pictures of Picasso taken at different locations along the Riviera. One is by famous Hungarian photojournalist Robert Capa, showing Picasso with his son Claude on the beach near the sea.
This year, because of his anniversary, Picasso will be honored in a number of events, such as the 'Monaco Celebrates Picasso' exhibition from July 12-September 15, the July 20 Picasso festival in Vallauris and a number of others.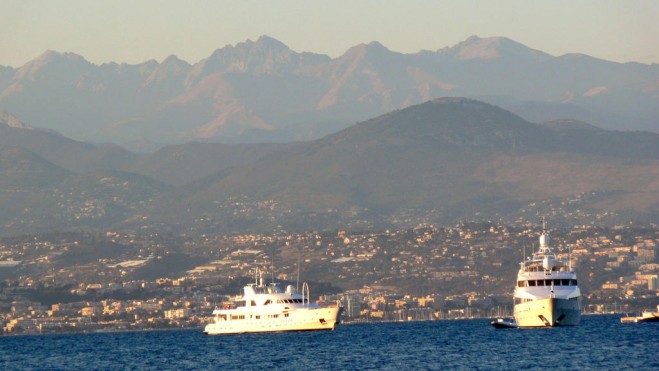 Côte d'Azur © manuel | MC / Foter.com / CC BY-SA
Henri Matisse
In 1917 Henri Matisse relocated to Nice and spent most of his time there, up to his death in 1954. His grave can be found in the cemetery of the Monastère Notre Dame de Cimiez, near Nice. Within Nice, Matisse lived in a number of locations, such as the Hôtel Beau Rivage, the Hôtel de la Méditerranée and the Villa des Alliés in Cimiez. At one point he also had an apartment overlooking the sea, unlike Nietzsche!
Because of his extensive engagement with the art scene in Nice, there is a museum dedicated to him, the Matisse Museum located on Cimiez Hill (which also has its 50th anniversary this year).

There are many, many more famous people who have walked the lanes of the Côte d'Azur towns and have been inspired by the culture, the sea and the unique atmosphere of the place where time seems to stand still. Some of these were Paul Cézanne, Claude Monet and Marc Chagall. And this hasn't changed much - nowadays the Riviera is still home to many of the world's most famous authors, painters and celebrities which is also the reason for it to have become synonymous with high culture and modern art.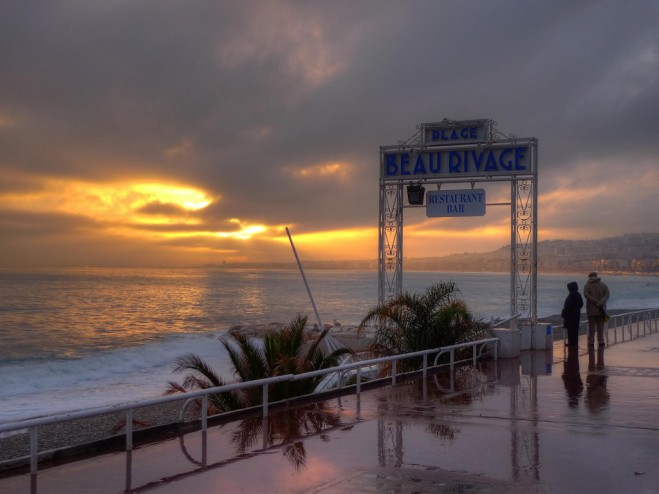 Nice © Jürg / Foter.com / CC BY-NC-SA
About the author
Blogger
Over the years I've lived in various places - from Germany to Finland, to Bulgaria and Denmark, and have also traveled extensively. This has developed in me a keen love for moving, visiting and exploring new places. I enjoy hiking, sailing and traveling by sea, swimming, martial arts and all sorts of physical activities. I am deeply concerned about environmental issues and sustainable living, specifically those related to the preservation of the oceans and their inhabitants.