The hidden gems in Cannes and Monaco - most anticipated models at the 2013 yacht exhibitions
Visiting the
French Riviera
at this time of the year can be a very rewarding experience, especially if you enjoy the sight of hundreds of luxurious
superyachts
in one place.
© Bluewater at the Cannes Boat Show
It's that time of year again, yes - time for the
Cannes Boat Show
(September 10-15) and the
Monaco Yacht Show
(September 25-28). The boat show in Cannes marks the beginning of the European boat show season and from then on it's all about yachts. This year will see a number of very interesting, anticipated and exciting new launches, with about a 100 world premieres. Apart from the yachts that will be part of the
Bluewater fleet
, make sure to see some of the following yachts because they represent the latest innovations in yacht building and design.
Baglietto 44 Fast Monokini
Cannes will see the Baglietto 44 Fast named Monokini and launched earlier this year in May, which will also attend the Monaco Yacht Show. With a design from Francesco Paszkowski and interior by Alberto Mancini, the Monokini is the type of yacht the A-Team or Knight Rider would have if they were into
luxury yachts
. With a very masculine look, coupled with a gray hull and some sleek and sharp lines, the Monokini has a charm about her that cannot be denied or ignored.
Baglietto 44 Fast Monokini
Couach 2600 Fly 'Ocram Dos'
Ocram Dos, the Couach 2600 Fly which came out of the yard in June, is another beautiful yacht at this year's exhibition in Cannes. Made out of fiberglass, carbon fiber and kevlar, with a compact but still spacious interior and very functional exterior (with easy access to the water and alfresco atmosphere), the Ocram Dos has been called the perfect expression of what Couach do best. Furthermore, in-house designer Franck Reynaud has also done his best to devise an interior that reflects the commitment of the brand to create a unique yachting experience.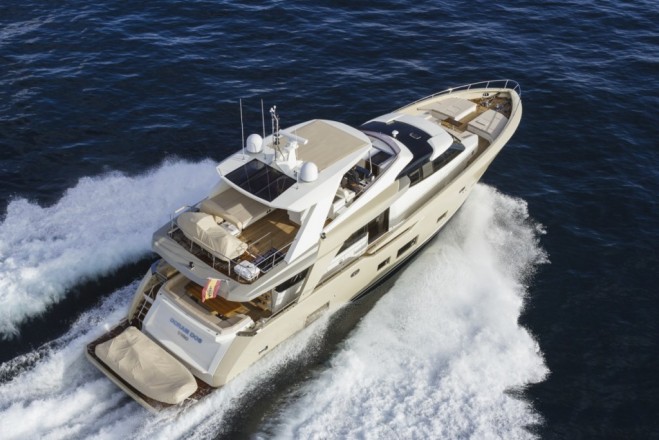 Couach 2600 Fly 'Ocram Dos'
Mangusta 94
Second Mangusta 94 in line, built by Overmarine, is to debut at the Cannes Yacht Show and also attend in Monaco. The second build of this Mangusta has some features not available in the first such as stronger engines and a gyroscopic stabilizer. Furthermore, the main salon has four skylights, alongside the large side windows, making it very bright and filled with natural lighting. The interior design, which is designed to reflect the owner's personality, according to the official website of Overmarine, features wenge and oak decap woodwork, alongside white leather.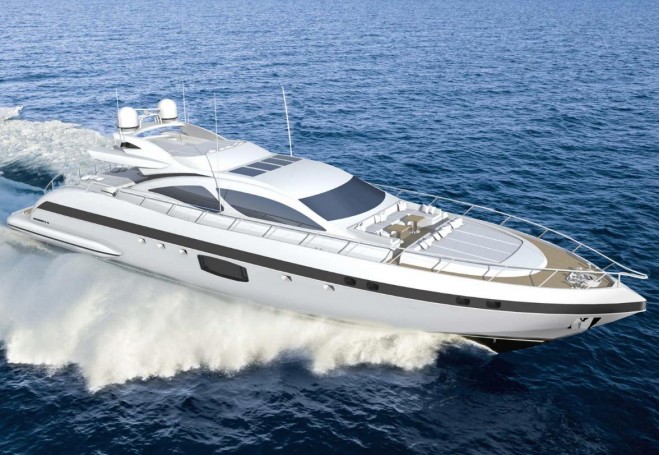 Mangusta 94
Conrad 115 Lunar
Celebrating the 10th anniversary of Conrad Shipyard, Lunar - the first of the Conrad C115 series - was launched in June and is to attend both in Cannes and Monaco. An impressive and eye-catching aluminium vessel, she was designed by Frank Neubelt of Newcruise. A long-distance yacht, she is perfect for family-cruising and can accommodate up to 8 guests on her lower deck. She features a pool on the foredeck, also used as tender stowage space whenever traveling.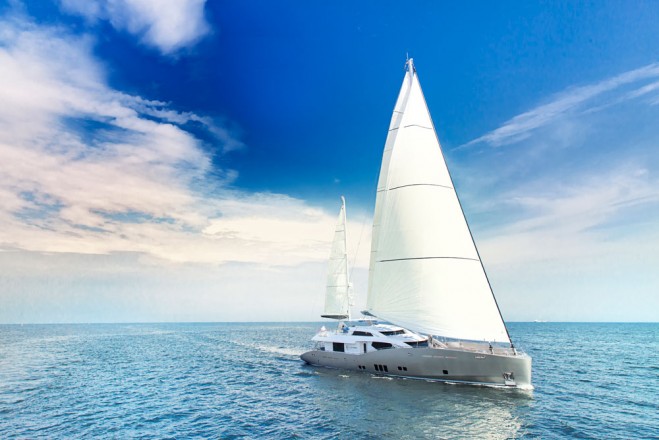 Conrad 115 Lunar
Perini Navi Seahawk 60m
Finally, there's Perini Navi's upcoming Seahawk, another highly anticipated sailing yacht. The first yacht in Perini's new 60m series, the aluminium hull Seahawk is agile and designed to enhance performance and racing capabilities without compromising interior comfort and luxury. With six staterooms, which can accommodate between 10 and 12 guests, and an interior design by famous French designer Christian Liaigre, Seahawk is an exquisite and elegant combination of contemporary elements with traditional nautical ones. Truly a masterpiece to behold, so don't miss her in Monaco!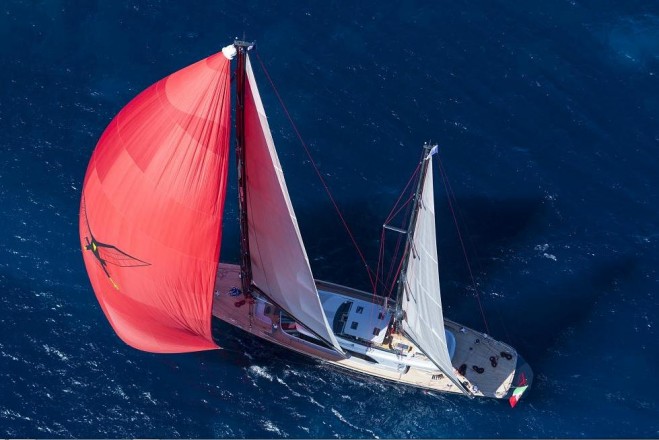 Perini Navi Seahawk 60m
With all that said, one can only look forward to the upcoming exhibitions and the numerous luxury superyachts which will drop anchor.
About the author
Blogger
Over the years I've lived in various places - from Germany to Finland, to Bulgaria and Denmark, and have also traveled extensively. This has developed in me a keen love for moving, visiting and exploring new places. I enjoy hiking, sailing and traveling by sea, swimming, martial arts and all sorts of physical activities. I am deeply concerned about environmental issues and sustainable living, specifically those related to the preservation of the oceans and their inhabitants.