10 islands you can buy for less than $10 million
Hundreds of islands are up for sale in all parts of the world and you don't necessarily have to spend $154 million on one. There are actually more islands around that cost much less than that and are perfect for building a small private resort. Here are 10 islands you can buy for less than $10 million and still turn into a luxury haven.
Carbery Island, Ireland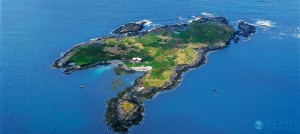 Carbery Island © www.vladi-private-islands.de
For about $1,3 million you can buy Carbery Island, on the southwest coast of Ireland in Dunmanus Bay. Though not an 'exotic' destination per se, the island has a nice, rugged feeling for everyone who prefers cooler weather to tropical heat. It carries the spirit of olden tales and times, of seclusion, rest and even some of the northerner's introspective spirit. A great place for sailing, too, in the company of seals.
Medio Island, Philippines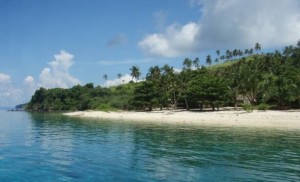 Medio Island © www.philippineislandforsale.com
Medio Island, the central island of the Naranjo group of islands in the Samar sea, Northern Samar, is available for about $3 million and ticks all the requirements of a luxury resort. It lies within the Eco-Tourism Zone, declared in May 2007, which is yet another advantage. It is covered with lush green vegetation and is currently used as a coconut plantation. There are three beaches around the island with beautiful coral beds, ideal for diving, snorkeling and sailing.
Ilha do Gato, Brazil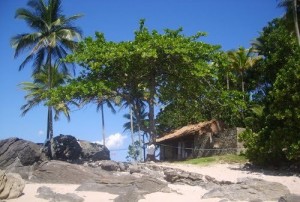 Ilha do Gato, Brazil © www.panoramio.com
Ilha do Gato, or Cat Island, is located off the coast of Camamu town in the state of Bahia. It is easily accessible from a number of directions, from Ilhéus as well as Salvador by land but also by sea. Available for about $3,3 million, it is a piece of almost virgin soil that enjoys a high degree of privacy despite the relative closeness of the city - where one can have all one's basic needs covered. With its mangrove forests, centenary trees, tropical birds and variety of fish, it is conducive to many tourist activities.
Serenade Island, Belize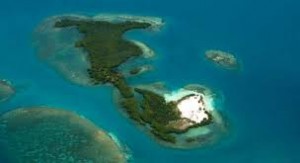 Serenade, Belize © www.privateislandsonline.com
Located in southern Belize among the Sapodilla Cayes is Serenade Island, for sale for about $4 million. Furthermore, being in a World Heritage Site raises the island's status significantly, especially if you're thinking about setting up a resort rather than just a private retreat. The island is partially developed and so far features a number of small huts (cabanas), a restaurant and bar, administrative quarters and others.
Inapupan Island, Philippines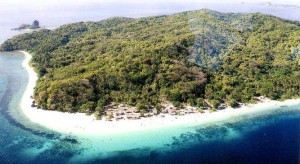 Inapupan Island © www.privateislandsonline.com
Inapupan Island, located near Coron Island (around 170 nautical miles away), is a piece of untouched, virgin land awaiting discovery. Its area is an impressive 248 acres, making it an instant favorite for this list because of its many developmental opportunities. Corona is known for its beautiful diving and snorkeling locations, such as the WWII Japanese shipwrecks (10 in total) which have been listed in Forbes Traveler Magazine as one of the top 10 best diving sites in the world.
There are also a number of other notable diving sites around Coron and Inapupan, such as underwater caves and reefs, with 'Günter's Cave' being an absolute must-see for any diving fan. Inapupan's pristine white beaches and dense forests, large size and the closeness to the aforementioned locations are the reason for its $5 million price tag. You could almost call it cheap bearing in mind all it has to offer!
Isola Budelli, Italy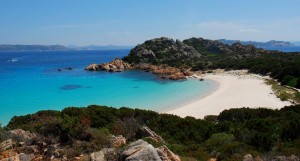 Isola Budelli © trevis_lu / Foter.com / CC BY-SA
Part of the Maddalena islands in the Sardinian Sea, the beautiful Mediterranean island of Isola Budelli is famous for, among other things, its Spiaggia Rosa (Pink Beach). Due to the micro organisms inhabiting the sea and coral fragments ground by the waves, the sands and granite rocks on the shore turn pink. All four islands are uninhabited, with the exception of the local fauna that includes wild rabbits. From here one can set out with one's yacht to visit the nearby islands which can be seen from the highest point of the island, the Monte Budello. The island is being sold for $6,6 million.
Echinades, Greece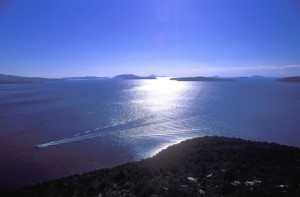 The Echinades © www.gtp.gr
For around $6 million you can buy not one but 5 islands - the Echinades in Greece. Located 20 miles away from the famous Skorpios island (the one that cost $154 million), the Echinades consist of Provati, the largest island, Pistros, Soros, Gravari and Abassa. Provati can be bought on its own or in conjunction with the other 4, and is ideal for setting up a resort while the smaller ones can accommodate private retreats. Their olive trees, clean and clear water, as well as proximity to the mainland, make them ideal.
Tavanipupu Island, Solomon Islands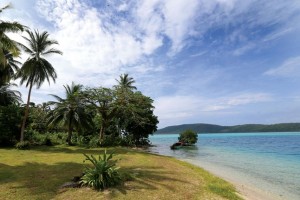 Tavanipupu Island © www.cntraveller.com
The last of the Solomon Islands available, Tavanipupu is arguably one of the best choices you could make, especially if you'd like to turn it into a resort. It is not by chance that it is among the pricier islands in this list, costing around $7,5 million. There are already 7 holiday villas built on the island and these have often been visited by honeymooners because of the idyllic and almost dream-like setting and atmosphere. Furthermore, the island has everything available for it to run as a resort - from a generator, to a bar, staff and freshwater supply. All that is needed is for you to pull up with your yacht and start managing the place.
Water Caye, Belize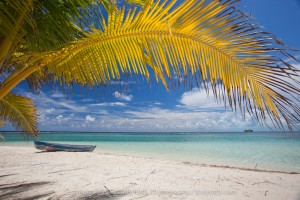 Water Caye © blog.tonyrath.com
Then there's Water Caye in Belize - located 10 miles away from the city of Belize and only 1 mile away from the Belize Barrier Reef. With 511 acres of surface, the island has a well-established and working resort facility and a potential to become a luxury tourist haven. Since the deep water channel is very close to the island, this provides it with additional benefits as a potential residential area or resort. The reefs, the clear waters and pristine beaches, as well as the inner lagoons, all contribute to the beauty and uniqueness of the island. Water Caye is being sold for $9 million.
Taiaro Atoll, French Polynesia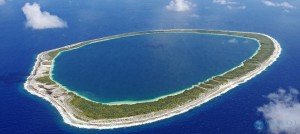 Taiaro © www.vladi-private-islands.de
Finally, have a look at Taiaro Atoll, probably the most intriguing of the islands featured here because of its unique circular shape which entirely isolates the lagoon on the inside from the ocean. Because of its closed shape (around 5km in diameter) and no access to the ocean, the lagoon is a salt water lake with a unique ecosystem. The outer reef on the other hand is very diverse, with a well-developed and rich coral fauna, also worthy of study. Since 1977, the atoll has been a protected area under UNESCO, carrying the name Biosphere Reserve Taiaro Atoll, making it an ideal destination for luxury Eco-tourism, if it were to be developed. There are fresh water springs on the island, alongside lush vegetation that includes coconut palm trees. The price of the island is $9,1 million.
Related links
About the author
Blogger
Over the years I've lived in various places - from Germany to Finland, to Bulgaria and Denmark, and have also traveled extensively. This has developed in me a keen love for moving, visiting and exploring new places. I enjoy hiking, sailing and traveling by sea, swimming, martial arts and all sorts of physical activities. I am deeply concerned about environmental issues and sustainable living, specifically those related to the preservation of the oceans and their inhabitants.