Tim Moss
Instructor
Languages

I joined the bluewater team in April 2008 as an engineer instructor after 33 years in the Royal Navy. Graduating in the summer of 2007 with an MSc in engineering and management at the University of Portsmouth, I am an experienced instructor and chartered marine engineer registered with the engineering council UK.
I have an in depth background of electrical and marine engineering ranging from the police patrol vessels and coastguard craft in the Caribbean, to frigates, destroyers and carriers up to 20,000 tons on operational duty worldwide. At bluewater, I specialise in teaching the Y4, Y3 and Y2 chief engineer qualifications.
In the blog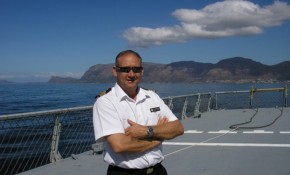 It is now over 12 months since the implementation of mandatory HELM training for the issue of Yacht "Certificates of Competency" (CoC's) awarded after 31st Aug 2013. Marine Information Notice (MIN 482(M) gives advice and guidance of the requirements. This MIN is valid until March 2019 unless superseded.