Cissi Carlsson
Palma Crew Manager
Languages


I am no stranger to yachting, having grown-up on an 85' schooner in Mallorca. I got my first job in the industry at 20, and then worked my way up to chief stewardess on a colourful mix of vessels of all shapes and sizes.
Living & playing in and around Mallorca for almost 18 years I decided to make this my home. I joined bluewater over 4 years ago on a temporary basis and I've never looked back. I love my job, meeting new people every day but also catching up with crew that have become friends over the years.

Being addicted to travelling has taken me to some amazing places. Last year I was sailing the Caribbean and Brazil. (Even on the secluded Green Island off Antigua I was approached and handed CV's!)

My Dream trip: Would be to escape from the deep blue, on the Trans-Siberian Railway from St Petersburg to Beijing.
In the blog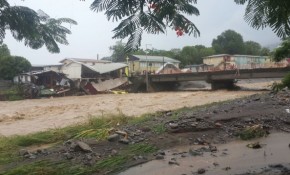 Tropical Storm Erika arrived without warning in the early hours of 27 August dumping 33cm of rain in 12 hours on the island of Dominca in the Caribbean. Catastrophic landslides coupled with rivers which became torrential, wiped out the island major infrastructure including roads, homes, and bridges, not to mention severe loss of lives.